Olam Seeks Funds as Muddy Waters Declares Victory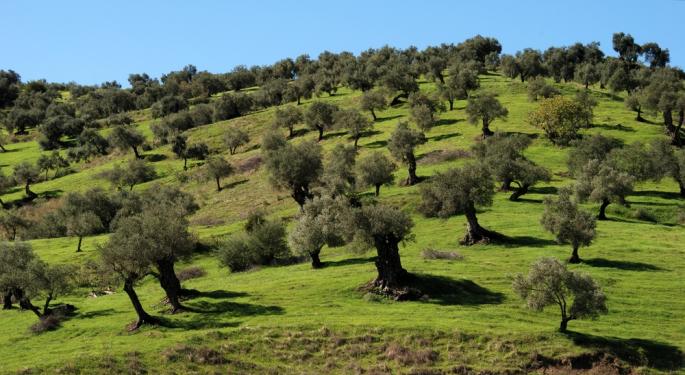 Embattled commodity firm Olam International (OTC: OLMIY) said today that it is seeking to raise US$1.25 billion by issuing $750 million in corporate bonds and $500 million in equity warrants.
"The offer will be aimed mainly at repaying borrowings and will address any "lingering doubts" about Olam's liquidity, Verghese said," according to Bloomberg Businessweek. "The deal will remove 'nervousness' about the company's bonds, he said."
Olam has received strong support from its major shareholders for the issue. Temasek, an investment company owned by the government of Singapore that is Olam's second largest shareholder with a 16 percent stake, said that it would purchase any of Olam's bonds or warrants that are not taken up in the public offer.
"We have invested in Olam over the years," said David Heng, Temasek's senior managing director of investments said in a statement reported in the Financial Times. "We are supportive of its publicly known strategy to take the opportunity, in recent years, to add on more upstream and midstream capabilities and capacities. While no business is without risks, we remain comfortable with Olam's credit position and longer-term prospects, and are pleased to have another opportunity to invest in the company, alongside other shareholders."
The FT commented that Temasek "…rarely makes public comments on individual investments but its willingness to do so with Olam is a sign that Singapore is sufficiently concerned by [Muddy Waters director of research Carson] Block's attacks to rally around one of its most high-profile local investments."
For its part, Muddy Waters is taking Olam's decision to raise new capital as a sign that it has been right all along. "Olam's surprise announcement of an unusually structured US$750 million debt issuance validates our thesis that Olam is in danger of failing," Muddy Waters wrote in a statement.
"We are intrigued by the possibility that Olam could have been only days away from collapsing," Muddy Waters continued. "We theorize that Olam's banks told Temasek they would turn off the taps unless Temasek provided additional financing to the Company. (If the banks were to stop lending to Olam, it would almost certainly collapse.) According to [Olam chairman Sunny] Verghese himself, the origin of this transaction was that Olam's banks approached Temasek, which then notified Olam of the proposal. (In our report, we theorized that Olam's banks could have become reluctant to lend it more money.)"
Olam's debt is not rated by any bond rating agency. Muddy Waters has offered to pay for Standard & Poors to rate one of Olam's bonds but Olam has, so far, refused. Muddy Waters reiterated its conclusion, "Olam's fundamental problem remains unchanged: The Company has borrowed substantial amounts of money to fund capital projects that we believe are incapable of repaying the debt."
The Muddy Waters statement also took a victory lap on a previous short sale investment, Sino-Forest. The Ontario [Canada] Securities Commission reached a US$117.6 million settlement with Ernst & Young, Sino-Forest's auditor, to settle a class action suit which alleged that Ernst & Young failed to perform "its audits on Sino-Forest with proper diligence."
In a separate story, the U.S. Securities and Exchange Commission (SEC) filed charges against the Chinese affiliates of five major auditing firms accusing them of withholding documents from SEC investigators looking into fraudulent practices by Chinese firms listed on U.S. securities markets.
The SEC statement said, "… SEC investigators have been making efforts for the past several months to obtain documents from these firms. The audit materials are being sought as part of SEC investigations into potential wrongdoing by nine China-based companies whose securities are publicly traded in the U.S. The audit firms have refused to cooperate in the investigations."
The SEC press release continued, "'Only with access to work papers of foreign public accounting firms can the SEC test the quality of the underlying audits and protect investors from the dangers of accounting fraud,' said Robert Khuzami, Director of the SEC's Division of Enforcement. 'Firms that conduct audits knowing they cannot comply with laws requiring access to these work papers face serious sanctions.'"
For their part, the auditors say that Chinese law prohibits them from turning over such documents to the SEC. "…China's laws treat their auditing documents as akin to state secrets, and that their auditors could be thrown in jail if they turn the documents over to the SEC without permission," The Wall Street Journal wrote.
Bloomberg added, "The SEC, PCAOB Public Company Accounting Oversight Board], China's Ministry of Finance and the China Securities Regulatory Commission have been unable to resolve differences over the inspection of audit documents. Chinese law bans the removal offshore of audit papers, while foreign regulators aren't allowed to work inside the country's borders."
An administrative judge will make a decision on the SEC's charges within 300 days.
Posted-In: News Short Sellers Financing Offerings Global Economics Trading Ideas Best of Benzinga
View Comments and Join the Discussion!