Euro Sinks to a New Low, Greece Remains Uncertain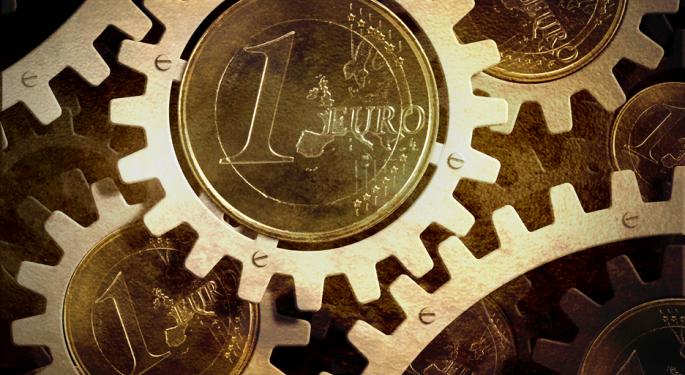 The euro has slid to a two month low following a finance ministers' meeting in Brussels on Monday. The common currency traded at 1.2689 on Tuesday morning, under heavy pressure from investor concern about the situation in Greece.
At the meeting in Brussels, set to discuss whether or not to release aid funds to the Greece, eurozone Finance Ministers' could not come to an agreement and postponed the decision. Instead, they plan to meet again on November 20th to make a final decision.
This uncertainty is cause for concern for many investors, as Greek Prime Minister Antonis Samaras has claimed the country will go into bankruptcy without the near 31 billion euro aid package. Greece has been under heavy pressure to meet financing targets which it agreed to when it accepted a bailout. However, the country hasn't met its goals to receive the next installment.
Businessweek reported that the ministers did agree to give the country an additional two years to cut its deficit to 2 percent of gross GDP, a move that is projected to open financing gaps of 15 billion euros in 2014 and 17.6 billion euros through 2015-16.
Just last week, Samaras begged his peers to pass a bundle of spending cuts and appease the EU lenders who would be releasing the funds. He promised the cuts would be the last, but many expect that even if Greece receives aid, the financing and structural reforms necessary will lead to further austerity measures.
With a fractured political party and violent protests in the streets, some are wondering if Greece will be able to recover even if the funds are released.
Posted-In: News Commodities Forex Global Markets Best of Benzinga
View Comments and Join the Discussion!