AT&T Gives in to Consumer Pressure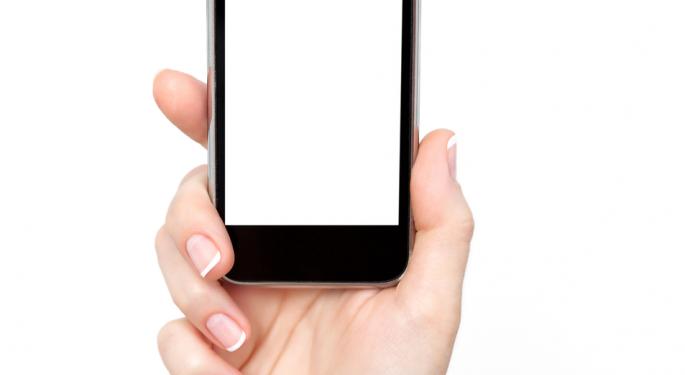 After enduring a number of complaints from subscribers and consumer rights groups, AT&T (NYSE: T) has decided to reverse its decision regarding the implementation of FaceTime over cellular. The wireless carrier had initially said that only those who subscribe to a new shared data plan would be allowed to use the feature.
AT&T had argued that its network could be strained if it allowed a larger number of people to use FaceTime. But while some video chat services can devour more than one gigabyte for every 10 minutes of use, FaceTime has already been proven to consume far less data than its competitors. This is partially due to the quality of FaceTime video, which is lower than its high-bandwidth competitors.
During the summer, AT&T CEO Randall Stephenson avoided talking about the pricing structure for FaceTime use, including a rumor that claimed the network would charge a separate monthly fee.
After revealing its plans, three consumer rights groups -- Public Knowledge, Free Press and New America Foundation -- threatened to make a formal complaint with the FCC. That strategy (and the ongoing complaints from users and bloggers) seems to have made a positive impact. Now all 4G LTE tiered data plan subscribers will be allowed to use FaceTime over cellular.
"Our primary goal all along has been to bring a swift end to AT&T's practices that harm consumers, competition and innovation," John Bergmayer, a senior staff attorney for Public Knowledge, said in a statement. "An FCC complaint offers a path to a positive resolution for consumers, but it's a path with an uncertain timeline. So we are willing to wait and see if AT&T will follow through with its promise to end its illegal practices in short order. We still intend to pursue legal action against AT&T if it doesn't make FaceTime available to all of its customers quickly."
Verizon (NYSE: VZ) customers must also subscribe to a tiered data plan if they wish to use FaceTime through a 4G LTE connection. Sprint (NYSE: S) is the only company that will allow unlimited data customers to use the popular iPhone feature, but that could change in the near future. While Sprint has used to its unlimited data plans to obtain and maintain new customers, the company has revealed that it will not offer unlimited data to iPad users. This could be a sign that the company will follow the lead of its competitors and switch to tiered data plans in 2013.
Follow me @LouisBedigianBZ
Posted-In: AT&T Free Press and New America Foundation John BergmayerNews Offerings Management Success Stories Tech Best of Benzinga
View Comments and Join the Discussion!