Brent Struggles to Stay Above $107 as U.S. and European Politics Weigh on Prices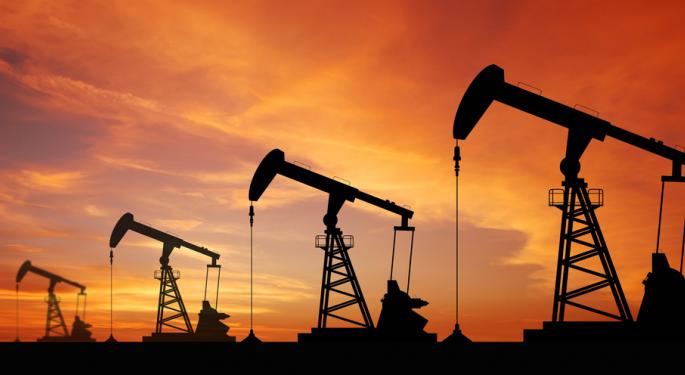 Brent crude oil traded just above $107 on Friday morning amid global economic and oil demand worries. The commodity traded at $107.10 on Friday, dashing hopes that it would finish the week with gains.
This week the Brent prices have been up and down following political news out of the world's largest economies. In the United States, the prices saw a bit of strength after the Presidential Election named Barack Obama as returning President. However the strength was short lived as prices fell due to the looming 'fiscal cliff'.
The 'fiscal cliff', a package worth $600 billion of tax increases and spending cuts, is set to kick in on January 1st if lawmakers can't come to an agreement about the nation's debt. If a new decision isn't made, many economists are predicting that the package will send the U.S. into a recession.
In Europe, Greece has continued to struggle. After passing yet another round of painful budget cuts, the Eurozone Finance Ministers have delayed their decision about the country's next payment of bailout money. CNBC reported that European Central Bank President also told reporters on Thursday that the bank was done helping the debt ridden nation.
While politics are taking center stage with Brent prices, losses have been mitigated by pressure from the supply side. Tension in the Middle East has continued to escalate, lending support to Brent prices.
An ongoing battle between Iran and the West over Iran's nuclear program seemed to escalate on Thursday after reports claimed that an unarmed U.S. drone was fired at by Iranian warplanes. The U.S. drone, which was flying in international airspace, was not hit. This news sends a dangerous message about the direction that situation is headed.
Fighting in Syria has also continued after explosions damaged a major oil pipeline feeding a Syrian refinery. The fighting has already spilled over into a conflict with Turkey, and if the fighting continues it may affect other neighboring countries as well.
Posted-In: Barack ObamaNews Commodities Forex Global Markets Best of Benzinga
View Comments and Join the Discussion!