Morning Meeting: The Greek Factor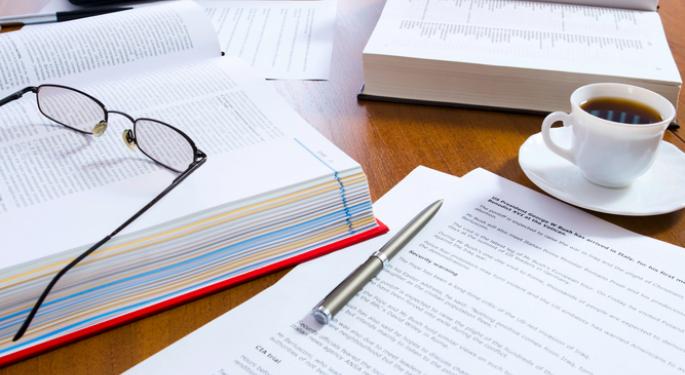 Good Morning.
Asian markets pressured by concern about the US "fiscal cliff" and Europe's debt crisis traded lower this morning.
Japan's Nikkei Stock Average fell 0.75% to 8,771.12, South Korea's Kospi fell 0.51% to 1,904.63. Hong Kong's Hang Seng Index gave up 0.36% to 21,494.54 while the Shanghai Composite Index rose 0.17% to 2,074.84.
Asian benchmarks were off their lows of the day as China's consumer price inflation cooled to a 33-month low in October spurring hopes for new rounds of easing measures. The consumer price index rose 1.7% during the month from a year earlier, easing from a 1.9% rise in September, according to data released Friday by the National Bureau of Statistics. Expectations were for the CPI to rise 1.9%.
As investors cut exposure to risk assets, safe-haven government bonds remained firm, 10-year Japanese government bond yields hit a fresh three-month low of 0.73%. Benchmark 10-year U.S. Treasury yield steadied around 1.635 percent, after touching a low of 1.618 percent on Thursday.
Rising demand for US treasuries kept the dollar near a two month high against a basket of major currencies: versus the greenback the common currency rose 0.27% to 1.2783$, having fallen to a two-month low of $1.2717 on Thursday. The greenback rose 0.09% versus the Japanese Yen to 79.54Y.
The Greek "factor" weight on the common currency, Euro-area finance ministers may not make a decision on unlocking funds to Greece until late November according to a European Union official even though the Greek Parliament narrowly backed more unpopular austerity measures Thursday, as they wait for a full report on the country's compliance with its bailout terms.
As per the Greek government words without the new tranche of aid the country will start running out of cash on November 16 paving the way to Greece's potential bankruptcy and exit from the euro. Even though the country is running out of time, Germany pushed Greece to first pass its 2013 budget, to create the basis on which the country's creditors can make a decision to release the new funds.
After the budget vote scheduled for Sunday the "Troika" of debt inspectors has to release its report, which is not expected to be ready for the Monday meeting, in addition Germany can only give the go ahead after its Parliament has voted on it adding prospects for further delay. But an interim financial arrangement for Greece is not off from the table.
At this point to understand the next step to be taken in Europe we have to wait Sunday's budget vote in Athens which represents another test to the coalition government of Antonis Samaras.
Concerns over Greece together with the "fiscal cliff" and the debt ceiling in US sent Gold higher this morning to 1,737.20$ an ounce although helped by hopes in new easing measures coming from China. These hopes supported the move in the Oil market where WTI rose 0.34% to 85.28$ a barrel.
In less than an hour European markets will be up and running: today's theme will be Greece, putting Spain on the sideline for the time being. My question now is: do actual market prices reflect the effective European situation?
Have a great day.
Originally posted at www.77sigmatrading.com
The following article is from one of our external contributors. It does not represent the opinion of Benzinga and has not been edited.
Posted-In: News Forex Global Markets Trading Ideas
View Comments and Join the Discussion!