Euro Steady Ahead of Greek Vote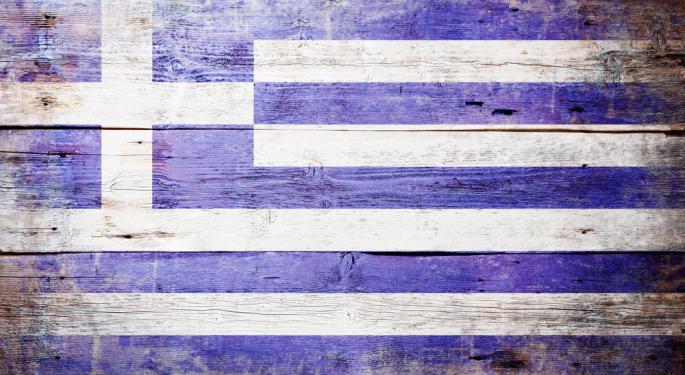 The euro held steady Wednesday morning, trading at 1.2874. The common currency inched its way upward after a day of slow trading on Tuesday.
Investors will be watching for a vote in Greece today, which could have a big impact on the value of the euro. The struggling country, who asked for a bailout in 2010, has fallen behind on its fiscal goals creating controversy among eurozone leaders. Greek Prime Minister Antonis Samaras has proposed a bundle of spending and pension cuts in order to appease his EU peers and unlock the next installment of bailout money.
So far, climbing out of debt has not been an easy road for Greece. The austerity measures imposed over the past two years have not been well received and have caused social unrest in the country. Now, with the latest cuts on the table, Samaras has lost much of the support of his party. Political uncertainty and social turmoil have made Greece the focal point of the entire European debt crisis.
Today's vote will either accept or reject the latest bundle of cuts. Though Samaras promised this would be the last round of painful austerity measures, it will be a tough decision as the cuts are largely unpopular. If the vote passes, Reuters reported that many are expecting to see a euro rally. However, if the vote fails, the euro will sink even lower.
A rally for the euro would be a welcome sight for the common currency, however any gains due to the Greek vote are expected to be short lived. The crisis in Greece has highlighted the underlying problems causing the crisis in Europe and many investors have become disillusioned about the euro after its cracks were exposed.
Posted-In: News Forex Global Markets Best of Benzinga
View Comments and Join the Discussion!