Could Domino's, Papa John's Turn Out to be the Next Blockbuster?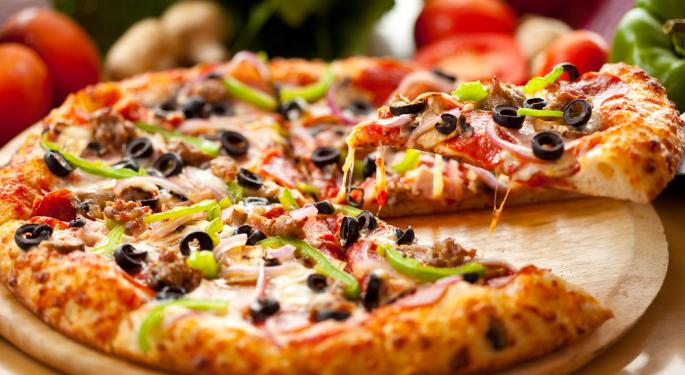 Since its short-term bottom in July, Domino's Pizza (NYSE: DPZ) has been a terrific stock for shareholders. It has run up from less than $30 per share in the summer to its current price above $40. Likewise, Papa John's (NASDAQ: PZZA) has seen similar stellar performance in 2012, rallying from near $36 per share in July to more than $50 in November.
Yet, is it possible that these companies could soon face tremendous challenges? Is there a company out there preparing to unveil a radical new technology? Something that could soon disrupt the market to such an extent that these two titans of pizza delivery could take a heavy hit?
Blockbuster filed for bankruptcy in 2011 and was subsequently acquired by Dish Network (NASDAQ: DISH). The number of Blockbuster stores in existence has slowly dwindled, as Dish has attempted to use the Blockbuster name to sell an online streaming service similar to Netflix (NASDAQ: NFLX).
While Blockbuster was enormously profitable in the 1990s (Viacom (NASDAQ: VIA) paid $8.4 billion to acquire the chain in 1994), that profitability vanished in only a few short years as new technologies undermined Blockbuster's dominant business model. The combination of online streaming video and Coinstar's (NASDAQ: CSTR) Redbox proved to be too challenging for the once mighty movie rental chain.
Could pizza firms soon befall a similar fate?
In June, A1 Concepts announced that it planned to bring its "Let's Pizza" vending machines to the U.S. in 2012. The Let's Pizza allows customers to purchase a fresh pizza from a vending machine. The suggested retail price per pie is $5.95 and it takes the machine only two and a half minutes to produce the pizza.
While the concept may seem wacky, an American in the 1990s might have thought renting movies from a vending machine was equally as strange.
Of course, the pizza vending machine has yet to really enter American markets, and even then, it suffers from a few disadvantages. Pizzas produced from these machines may prove to be lower quality than those offered by the mega chains, and the styles of pizza are certainly limited. On top of that, there can be no delivery: a staple source of revenue for the big pizza chains.
But if these machines catch on, they might be able to advance the technology, perhaps reducing the price of their pizzas through technological innovation. Obviously there are a number of cost advantages: no need to hire workers to make the pizza or take orders; no need for expensive real estate and the corresponding maintenance.
There are other advantages, too: 24-hour availability, and for those who are close to the machines, less of a lag between placing the order and eating the pizza.
Analyst Steve Anderson at Miller Tabak is skeptical of the idea that vending machines could replace the major pizza chains. "I think it's going to boil down to taste. The movie from a Redbox machine is the same movie you'd rent from Blockbuster 10-15 years ago, but I'm not sure the pizza from a vending machine will be the same as the one delivered to you," he said.
Likewise, John Staszak of Argus Research was hardly concerned, commenting that should the niche prove profitable, Domino's would simply enter the market themselves.
At any rate, the market for fast food continues to evolve.
Wendy's (NASDAQ: WEN) CMO told Nation's Restaurant News back in October that the company had to reinvent itself to compete with newcomers like Five Guys.
Soon, like Wendy's, the big pizza chains might have to reinvent themselves as well.
Posted-In: A1 Concepts Argus ResearchNews Short Ideas Retail Sales M&A Tech Trading Ideas Best of Benzinga
View Comments and Join the Discussion!