Euro Hangs On Greek Vote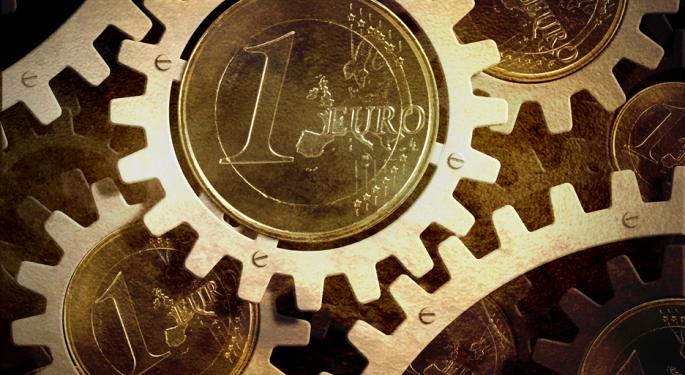 The euro continued to struggle on Tuesday morning, trading at 1.2791. The currency has fallen to a two month low, after a rally in September when the European Central Bank announced its plan to buy unlimited bonds from struggling economies. The news of the plan gave the euro a surge of confidence which has quickly worn off.
Since there has been no news about Spain requesting to enact this program, many investors have lost faith in the plan's ability to stabilize the region.
Now, Greece is at the forefront as the world waits for tomorrow's election, which will decide whether or not the parliament will accept or reject austerity measures that include 13.5 billion euros in cost cuts and tax increases. The decision about the reform package is crucial, as its approval will release 31.5 billion euros of aid from the International Monetary Fund and EU bailout fund.
When Greece asked for aid, it agreed to a series of reforms and budget goals in exchange for funding from its peers in the eurozone. This year Greece has fallen behind on its targets and been the center of a hot debate about how to proceed with its next installment of bailout funding.
If the vote goes in favor of the budget cuts, the funds are expected to be unlocked at a November 12 eurozone finance ministers' meeting. If the parliament rejects the reform package, the euro is expected to plummet even lower.
Also weighing heavily on the euro is new data that suggests the rate that the eurozone economy declined in the third quarter is significantly higher than predicted. Reuters reported PMI data showed a steep economic decline that was evident in just about every country in the eurozone, including Germany, one of the strongest economies.
Investors will keep a close eye on the PMI in November and December to look for signs of improvement. Based on the marked decline in the third quarter, many are skeptical about the region's fourth quarter economic forecast which is expected to show little change.
The PMI data could have an impact on the upcoming ECB meeting on Thursday, although most economists think it will not affect the outcome of the meeting. It is widely expected that the ECB will leave the interest rates unchanged, although some are predicting they will eventually be lowered to 0.5 percent in 2013.
Posted-In: News Commodities Forex Global Markets Best of Benzinga
View Comments and Join the Discussion!