Reed Hastings' Poison Pill Buys Him Enough Time to Kill Netflix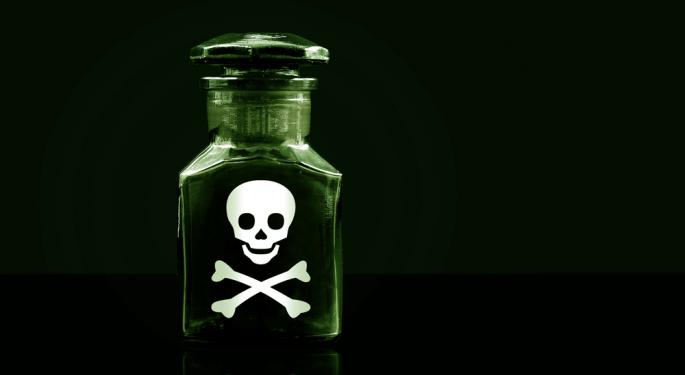 Netflix (NASDAQ: NFLX) CEO and co-founder Reed Hastings has come up with a way to maintain control of the firm long enough for him to run it into the ground.
Netflix is adopting a stockholder rights plan that will declare a dividend distribution of one right for each outstanding share of Netflix common stock. According to a company release, the plan's intention is to "protect Netflix and its stockholders from efforts to obtain control of Netflix that the Board of Directors determines are not in the best interests of Netflix and its stockholders, and to enable all stockholders to realize the long-term value of their investment in Netflix."
In short, this is Netflix's way of preventing Carl Icahn and other investors from negotiating a takeover with investors instead of the Board.
Last week, Icahn revealed that he had acquired a 9.98 percent stake in Netflix. This announcement was made after he decided to abandon his plans for a full takeover. Regardless, the Board does not want to take any chances -- hence the implementation of a stockholder rights plan.
The problem with this plan is that it buys Netflix CEO Reed Hastings more time to tarnish his prized company. He has done very little to bring his firm back to the early 2011 levels of prosperity, at which point Netflix was trading at more than $300 per share. Despite its declines (in shareholder value and in exclusive content deals), Netflix has still managed to acquire 30 million streaming customers worldwide. That success has sparked a number of takeover rumors, including one with Microsoft (NASDAQ: MSFT) and another with Amazon (NASDAQ: AMZN).
Hastings may be considered a star if he can broker a profitable buyout, but Netflix is not ready to sell. There is no guarantee that it ever will be. As the largest corporation in the industry, and as the corporation responsible for putting most Blockbuster Video locations out of business, Netflix has accomplished a lot. Why would Hastings want to throw all that away?
Still, Netflix needs direction -- new direction -- and a merger may or may not be the way to achieve that. Until it does, Netflix is going to continue look desperate in the eyes of shareholders.
Follow me @LouisBedigianBZ
Posted-In: Amazon Carl Icahn Microsoft NetflixNews Management M&A Tech Best of Benzinga
View Comments and Join the Discussion!