The Pit Bull 2012 Breeders Cup: Always A Winner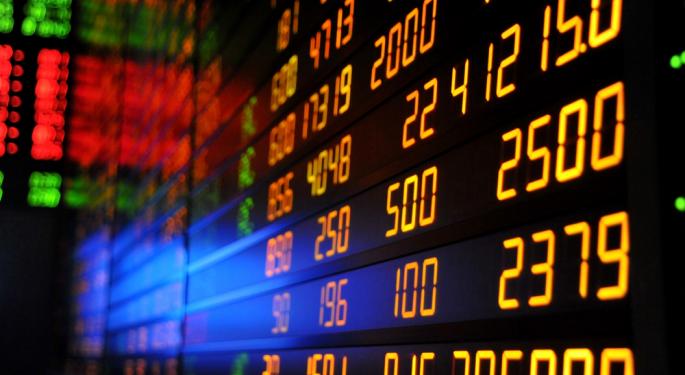 Marty "The Pit Bull" Schwartz cheers his mare Zagora's win in the $2 million Breeders Cup on Friday.
By Danny Riley
No one ever said Marty "The Pit Bull" Schwartz got to the top without a fight. From his days as a Jewish Marine to the trading pits of the AMEX floor, the Pit Bull makes his mark everywhere he goes. Many say they know the Pit Bull, but they don't. Only a few people in the whole world get to know what's going on with the Pit Bull, first his family and then just a few very close confidants. The Pit Bull demands excellence in everything he does.
During my 34-year career on the trading floor I can honestly say I have seen just about everything and handled every level of customer order. From the small retail traders doing 1-lots to the professional futures traders, big institutional investment funds, proprietary trading desks, bank trading desks, large hedge funds and the big long / short global derivatives desks, program trading desks, I have seen it all. Big orders or small, my S&P 500 desk on the floor of the CME executed it. The minute the 8:30 bell rang it turned into total chaos until the 3:15 bell. Our desk stood out not only because of its record order flow and volume but also because we fought for better fills, and that is how I met the Pit Bull. I have to admit that I did not know him prior to setting up my S&P desk, but I sure got to know him after.
Trading demands excellence: The Pit Bull started his career as a Wall Street analyst, but that didn't last long. He decided early on that he wanted to become an independent trader. When he left working for the big firms he started with $40,000 on the AMEX floor. A few years later he took $40,000 in his futures account and turned it into $20 million, a 500% increase with never more than a 3% drawdown. In his first Norm Zada U.S. Trading Championship he earned a 781% return in a one-year trading contest and in 9 out of the 10 times he competed in the 4-month U.S. Trading Championships, he made more than all other contestants combined, with an average gain of 210% non-annualized. The "Market Wizards" book came out in 1989, and 23 years later the PitBull continues to be one of the top independent futures and options traders in the world.
Doing the work: What the Pit Bull taught me is that if you want to be successful you have to do the work. When he was trading stocks he would update over 500 charts a night, when he was trading the S&P he would produce "channels" to buy and sell from, when he started trading crude oil options he had set levels at which to buy and sell. He trades all day and studies at night. The Pit Bull never goes into battle without doing his work.
Winning tradition: Several years ago the Pit Bull told me he was going to buy a "few horses." At the time I was skeptical, but not long after that I knew exactly what he was doing. He needed an outlet outside of trading and he chose horse racing. I remember staying at his house, getting up in the morning and there was all dressed and ready to go — to the barn, that is. We stopped to pick up some hard candy because he said the horses "love candy." I remember being at Arlington Park Racetrack in Chicago where he became the first person ever to win the Beverly D two years in a row, each purse was $500,000. I knew the Pit Bull was a winner and that he had taken the same hard work that made him one of the top independent traders in the world to being one of the most successful horse owners in the world.
Great jobs Marty…
http://www.youtube.com/watch?v=H0rOtN0pAMo&feature=youtube_gdata_player
S&P 500 Flunk-a-dunk
After a higher than expected jobs numbers and a 7 handle higher 8:30 futures open. the ESZ made its high on the opening print and sold off all day. Friday was a game-changer. We said we were looking for better numbers and higher prices, but that did not last long, nor did it seem to matter. The gap higher ran right into the old support (now resistance) at the high of the day and the high of the opening range, 1430.50. From there it was game over! While we had the first part of it right, we left out one of our major trading rules, Counter Trend Friday. Before the jobs number was released the euro futures were trading lower and kept going down all day. Despite the better jobs report the markets had other things to be concerned about.

Election, U.S. fiscal cliff, G20 and Europe: The global stock markets have been selling off for several weeks. Professional traders and institutions started taking profits in late September, and with the exception of a few bounces the indices have been unable to hold the rallies. Friday's selloff accelerated to the downside as more concerns rose that the U.S. Congress is frozen and will not come to a deal about the $600 billion in government spending cuts and higher taxes that are set to kick in on Jan. 1, 2013. Many feel that if Congress does not act in a timely manner, it could push the American economy back into recession and slow world growth. G20 finance chiefs meeting in Mexico City over the weekend voiced their concern that the U.S. government needs to show it can avert a series of spending cuts and tax hikes as the fiscal cliff approaches. A series of tax increases and automatic spending cuts are set to take place in 2013 and policy changes would lead to a fiscal contraction of $500bil. and cause a -0.6% loss in GDP growth by the end of 2013. The G20 also voiced its concern over Europe's protracted debt crisis and potential problems in Japan.
Uncertainty: Most traders we talk to said they expect it to be a busy week, that there is a lot of uncertainty floating around in the markets. Based on how the S&P closed, we would have to agree. See you on the floor …
Danny Riley is a 34-year veteran of the trading floor. Riley has helped run one of the largest S&P desks on the floor of the CME Group since 1985.
S&P FUTURES: Out of the last 12 trading days the ESZ has been down 8, up 3 and unch'ed 1.
Our view:
There was a very big bet made in the big S&P futures on Friday afternoon. A desk on the floor bought 5,000 SPZ in the pit, that equals 25k ESZs. Both Asia and Europe were down overnight. The early Globex overnight low in the ESZ came in at 1402.50. Despite the downdraft the SPZ has yet to really run any sell stops under 1400, we wonder if today is the day? Out of the last 16 Mutual Fund Mondays 11 have closed down, 5 have been up and 1 unchanged. We are not sure how this is all going to play out. As always, keep an eye on the 10-handle rule and please make sure to use stops.
It's 6:00 a.m.and the ESZ is up 1.5 handles at 1407.00, crude is up 4 cents at 84.90 and the EC is trading 1.2794, down 37 ticks.
In Asia 9 out of 11 markets closed lower (Shanghai Comp. -0.14%, Hang Seng -0.47%)
In Europe 10 out of 12 markets are trading lower (CAC -0.97%, DAX -0.76%).
Today's headline: "European Stocks Fall on Greece Bailout Obstacle Concern."
Economic calendar: Today: ISM non-mfg index; earnings from Toyota, Humana, Time Warner Cable, Transocean, Zillow. TUESDAY: 3-Yr note auction, ELECTION NIGHT; earnings from Nissan, CVS Caremark, NYSE Euronext, Office Depot, News Corp. WEDNESDAY: Weekly mortgage apps, oil inventories, 10-yr note auction, consumer credit, Coach shareholders mtg, Oracle shareholders mtg; earnings from Macy's, Sodastream, Qualcomm, Activision Blizzard, CBS, Monster Beverage, Whole Foods. THURSDAY: International trade, jobless claims, 30-yr bond auction, Kellogg analyst day, 3M investor mtg, OPEC press conference; earnings from Dean Foods, Wendy's, Disney, Groupon, Nordstrom, Nvidia, Kayak, Zipcar. FRIDAY: Import/export prices, consumer sentiment, wholesale trade; earnings from JCPenney
VOLUME: 2mil ESZ and 14k SPZ traded
SPREADS: 54 SPZ/H spreads traded
FAIR VALUE: S&P , NASDAQ ?????
YTD NET CHANGES: Dow up 7.17%, NASDAQ up 14.47%, S&P500 up 12.45%, Russell 2000 up 9.91%, CBOE VIX -25.17%

Brian's Friday recap: Voters and the non-voting citizenry have been and continue to look for progress in the economy. Such economic expansion leads to jobs and could possibly help to shape outcomes of approaching elections. Voila, today's NFP checked in at 171k, well above the median and even above the high end of many analysts' expectations. For an added kicker, take a look at the 30k upward revision of last months data. william b. ROMENY JUST LOST THE ELECTION – copy cut paste print – mail it to me, to eat if wrong… Following the election, the administration whether sitting or new should rise to the occasion and focus on a bipartisan plan to tackle the looming fiscal cliff the sooner the better so our CEO's of major corporations down to the small business owner know what is coming their way. Tick tock…
Morning observations: JPM strategist Tom Lee expects post-election rally either way. On average equity markets have rallied 3% following close elections, 6% if challenger wins. We are less than a week away from presidential and congressional elections, and there has never been an election where the spread between polls is 100bp (seven elections since 1900 were between 2% and 5%). Historically, equity markets have rallied following a close election, regardless of the winner (incumbent or challenger), likely benefitting from the reduced uncertainty. JP Morgan

Thursday started with 385k ESZ and 1.1k SPZ traded on Globex, trading range 1431.30 – 1420.30 / Thursday's RTH's, pit range was 1424.80 – 1409.20, settled at 1423.20 up 16.4 handles. Feeling a little squeezed – as evidenced by the daily high made on the opening range, the weaker bears were forced to cover in the premarket as the bigger bears waited. The surprising NFP provided the juice that oozed from the freshly squeezed highs. The RTH's gapped 7 handles higher to 1430.50 – 1430.20 marking the high before stepping lower to 1424, retesting Thursdays settle by 8:50CT. mts2 (08:44:19): may have 1 more pop – but not feeling the upside momo here Jim M (08:44:29): ditto. Profits were taken as a deteriorating AAPL led to a series of lower highs and lower lows the spoos traded 1418.80, previous resistance area by 10:05 in light volume. The bounce off the low, heading into the European close, held 1422 area at 10:39 – just shy of Thursday's settle. The midday sideways trade followed until a series of new lows hit, starting with 1417.50 at 12:53 as AAPL was back to $585 area down $11.50. At 1:05 1414.90 low was followed by 1411.50 1:50. The spoos were trading in the 1412.00 area, sold down to 1408.00 just after the 2:45 when the imbalance showed 22 of the Dow 30 for sale and the broader market MOC showed SELL $770 mil. On the 3:00 cash close the SPZ traded 1409.75 traded, made a new low at 1407.50, sold off to new daily low at 1405.70 at 3:14 before settling at 1405.50 on the 3:15 Futures close, down 17.7 handles on the day. The Dow futures closed down 170, the NASDAQ futures closed down 43.
________________________________________________________________________
CONTRIBUTORS' CORNER
ES CHARTS
Richard Chappell, Channels & Patterns
(Friday) SPX broke up with confidence from the daily lower bollinger band yesterday and the obvious targets and resistance levels above are the 50 DMA in the 1434.5 area and the middle bollinger band in the 1436.5 area. Looking at the NDX chart as well I'm expecting the mid-1430s to be tested today:
YOU WANT A LOOK AT WHAT OUR TRADERS SEE EVERY DAY? SIGN UP FOR THE IM TRIAL AT http://mrtopstep.com/free/ IT'S THE REAL DEAL!
_____________________________________________________
Follow us on Twitter @MrTopStep http://twitter.com/mrtopstep
Sign up for our free mailing list at http://mrtopstep.com/ for full report.
DISCLAIMER: The information and data in the following report(s) were obtained from sources considered reliable. Opinions, market data, and recommendations are subject to change at any time. Their accuracy or completeness is not guaranteed and the giving of the same is not to be deemed as an offer or solicitation on our part with respect to the sale or purchase of any commodities or securities. MrTopStep, its officers, directors and its contributors may. in the normal course of business, have position(s) which may or may not agree with the opinions expressed in this report.
The preceding article is from one of our external contributors. It does not represent the opinion of Benzinga and has not been edited.
View Comments and Join the Discussion!