The USA back to Standard Time, Time to Elect a Leader, All Stocks Are Watching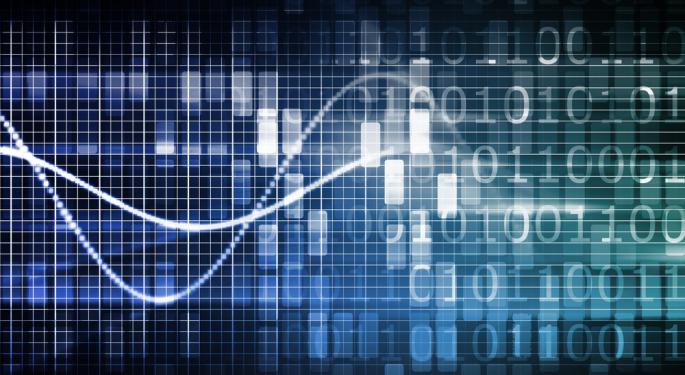 Around the Globe
Asia – CLOSED
Shanghai (China)

-0.14%
Hang Seng (Hong Kong)

-0.47%
Nikkei (Japan)-0.48%
Europe as of 6:21am EDT
DAX (Germany)

-0.50%
FTSE (UK)

-0.55%
Today's Economic News:
Watch those ISM Numbers out of the USA @ 10am EST (Back to Standard time now!)
Quote of the Day:
At the working man's house hunger looks in but dares not enter.
–Benjamin Franklin

Current Breadth Readings: (click here to see all our breadth charts)
This is the cumulative volume index and it remains weak and traveling in that down-channel which has us bearish. We would rather be at the top of that channel looking to enter a short rather than here. The next two days will be about the US election so we will stand aside and let the news run where it may and see how they position. Right now cash is holding back.
ES SP500 Futures Comments:
Short: 1439
Long: 1392
We like that 1392 area as a test and a long. Below 1392, we go by 10s for now, 1382 and 1372. On the upside, we like the 1439 area for a fade and above that, 1448. We can not guess here on the market direction as cash is moving around in protective mode for the Election and the fear is not an Obama victory or a Romney victory, the fear is a prolonged decision cycle aka 2000 and the uncertainty that could bring. There is a cloud with a question mark out there, and until that piece of the puzzle is filled in for us we should see bonds rise and stocks fall.
We would expect a relief rally either way on the outcome on Wednesday if we have a good clean decision.
US Dollar DX Futures Comments:
Movement! The US Dollar has broken out and we think a run to the 81.67 area is in the works from here.
TLT Twenty Year Bond ETF Comments:
Today will be a good day for a tell. We would expect to see bonds on the rise here before tomorrow's outcomes. Watch the 123/124 area today.
>>> Follow us @redliontrader<<<<<
DISCLAIMER: The information and data in the following report(s) were obtained from sources considered reliable. Opinions, market data, and recommendations are subject to change at any time. Their accuracy or completeness is not guaranteed and the giving of the same is not to be deemed as an offer or solicitation on our part with respect to the sale or purchase of any commodities or securities. TTTHedge.com, its officers, directors and its contributors may in the normal course of business, have position(s), which may or may not agree with the opinions expressed in this report. TTTHedge.com, its officers, and directors are not agents, representatives, or affiliates of the CME Group or any trading entity. Trading Futures, Options, and retail off-exchange foreign currency transactions involves substantial risk of loss and is not suitable for all investors. You should carefully consider whether trading is suitable for you in light of your circumstances, knowledge, and financial resources. Any decision to purchase or sell as a result of the opinions expressed in these report(s) will be the full responsibility of the person(s) authorizing such transaction(s). BE ADVISED TO ALWAYS USE PROTECTIVE STOP LOSSES AND ALLOW FOR SLIPPAGE TO MANAGE YOUR TRADE(S) AS AN INVESTOR COULD LOSE ALL OR MORE THAN THEIR INITIAL INVESTMENT. PAST PERFORMANCE IS NOT INDICATIVE OF FUTURE RESULTS.
The preceding article is from one of our external contributors. It does not represent the opinion of Benzinga and has not been edited.
Posted-In: News Forex Global Economics Markets Trading Ideas
View Comments and Join the Discussion!