Brent Down as Americans Prepare to Head to the Polls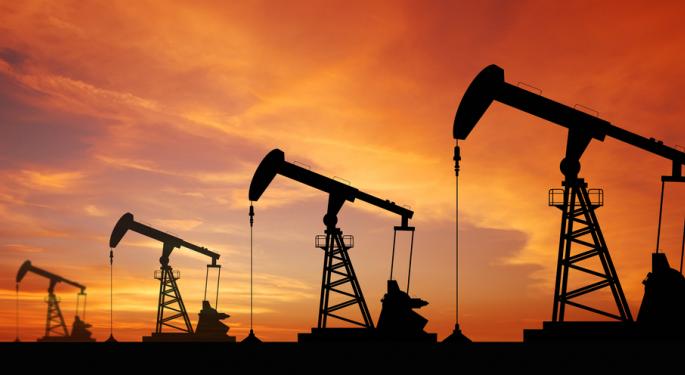 Brent crude oil continued to slip Monday morning, trading at 104.95. The commodity has tumbled in the wake of U.S. super storm Hurricane Sandy. The storm left much of the East Coast heavily damaged and without power.
Crude prices plummeted as two thirds of the nation's oil refineries shut down to weather the storm. Now, many refineries are struggling to repair flood damage and restore power in order to restart production. On Friday, a waiver allowed foreign ships to provide fuel to the east coast, dragging prices lower and lower.
While Hurricane Sandy has temporarily put pressure on crude prices, Brent continues to be weighed down by concerns about a lagging global economy and its effect on future oil demand. With Europe deep in a financial crisis, investors will be focused on U.S. elections today.
Republican Mitt Romney and current President Barack Obama remain locked in a close race as Americans head to the polls on Tuesday. The outcome of the elections combined with recent discussions in Congress about tax increases and spending cuts could cause bipartisan conflicts and create a division in the nation. An Obama victory in the election, but republican victory in congress could create a similar situation to last year's clash about the debt ceiling.
China is also in the limelight this week, as its communist party prepares for a power change that comes about once every 10 years. The change could impact China's slow economic recovery.
Reuters reported that although both the US and China have recently released promising data that points to recovery, most investors remain skeptical. The two oil consuming giants have both suffered slowing economies, creating a lack of demand for crude oil.
When U.S. elections have closed, crude prices will be heavily dependent on the chosen leader's ability to find a quick solution to the country's budget deficit and avoid slipping into a deep recession.
Posted-In: Barack Obama Hurricane Sandy Mitt RomneyNews Commodities Forex Global Markets Best of Benzinga
View Comments and Join the Discussion!