iTunes Customers Are More Satisfied Than Netflix, Hulu and Amazon Prime Customers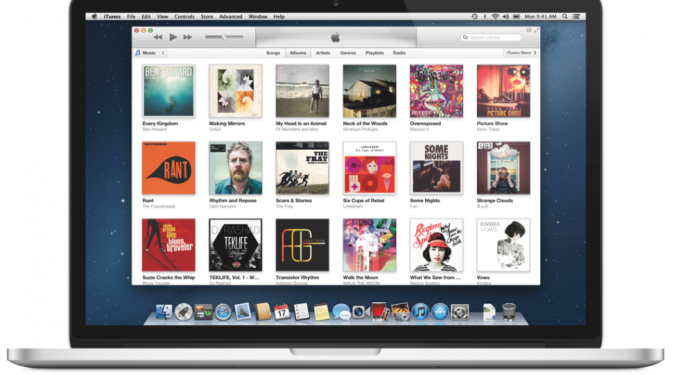 Apple's (NASDAQ: AAPL) pay-as-you-go, download-only online music and video service has proven to be more satisfying than Netflix (NASDAQ: NFLX), Hulu or Amazon Prime (NASDAQ: AMZN).
According to a new study by ChangeWave Research, 35 percent of survey respondents are "Very Satisfied" with their service. This compares favorably against Netflix (23 percent), Amazon Prime (22 percent) and Hulu Plus (20 percent).
If consumers prefer iTunes in its current form, investors must wonder about its potential for growth if Apple launches a streaming video service. Right now, iTunes is only used as a virtual marketplace for digital content. Users can buy and rent as much as they want, and there are not any recurring monthly fees involved. However, iTunes also lacks an unlimited option for those who want to watch (but not purchase) a wide range of movies and TV shows. That is why streaming video services remain so compelling -- because they offer a cheap way to consume a lot of content.
Apple is rumored to be building an online radio service to compete with the likes of Pandora (NYSE: P) and Spotify. It is also thought to be a counter-attack against Microsoft (NASDAQ: MSFT), which launched its own service last month. That service (which is being promoted as part of the Xbox brand) is somewhat of a hybrid between Spotify and iTunes, as it allows listeners to stream or download music. Windows 8 users will be able to stream music for free for a limited time, but Xbox users will have to subscribe to a monthly service.
Microsoft and Amazon are among the companies rumored to be interested in acquiring Netflix. The Amazon buyout has been disregarded as nothing more than a farce, but that doesn't mean the company is not serious about video. Over the past 12 months, the company has added a cornucopia of new content to Amazon Prime.
Apple is not expected to build a streaming video service to compete with Netflix and Amazon. However, the Mac maker is believed to be building a pay-as-you-go streaming cable service to promote its illusive television set. Analysts argue that the company will not be able to launch a TV until it perfects its plans for a cable service, which are being held up by content providers that are reluctant to sign on. Without content, critics argue that Apple will not be able to build an attractive TV.
There were rumors that Apple would acquire Hulu to fill in the blanks, but that video service -- which is owned by Disney (NYSE: DIS), Comcast (NASDAQ: CMCSA) and News Corp (NASDAQ: NWSA) -- is not currently for sale.
Follow me @LouisBedigianBZ
Posted-In: Amazon Prime Apple Hulu iTunesNews Success Stories Tech Trading Ideas Best of Benzinga
View Comments and Join the Discussion!