European Closing Thoughts: European Divergence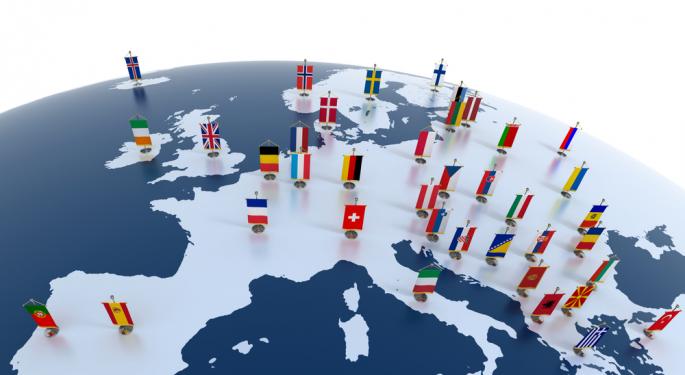 If you were asking me, did you expect this move today my answer would have been no! But as we always say we prefer to be wrong and make money other than being right and losing them.
Stocks in Europe as well as in US jumped today after buoyant macroeconomic data suggesting an improvement in the economic outlook that drove investors to put money at work. But let's go deep in details:
Before the opening bell the ADP number showed that 158.000 private jobs were created versus 135.000 expected
In a separate reading the government said that the number of new applicants for unemployment benefits fell slightly last week by 9,000 to a seasonally adjusted 363.000 versus 370.000 expected
On the opening bell the Conference Board said  its consumer confidence index increased to 72.2 in October from a revised 68.4 in September. The Conference Board's measure on expectations rose to 82.9 from 81.5.
The ISM's index of purchasing managers edged up to 51.7% in October from 51.5% in September, economists estimated 51 for October, according to the median estimate in a Bloomberg survey.
The data "led investors to move away from safe heaven assets", this is an headline we saw on the newstape today but I got a problem with it:
The Eur/$ cross fell 0.14% to 1.2942$, as we all now the $ is the safe currency nowadays, the $/Yen rose 0.45% to 80.13 again it's not a risk-on signal
Gold traded in negative territory just 0.08% lower to 1,717.80, before talking about leaving safe heaven assets I would like to see at least a 1% move in the yellow metal
Oil (WTI) rose 0.88% to 87.00$ a barrel here we go: higher market, growth picking up, higher oil
My problem is Euro related therefore let's check what's going on in Europe:  the Stoxx50 rose 1.19% to 2,533.40, the German Dax was up 0.99% to 7,332.74, the Spanish Ibex inched higher 0.55% to 7,886.40 and the Italian Ftsemib led gainers raising 1.72% to 15,806.73.
There is a clear divergence here between equities and currencies! As John Maynard Keynes was used to say: the market can remain irrational longer than you can remain solvent, therefore before persisting in our position or taking on a new one we need to clear this divergence.
Today we showed that you need to be rigid on your rules, recalling what we said in today's game plan on DJ Stoxx50 Dec Futures, $FESX_F:
…although the 2510 breakout will lead the market to test the 40 level. US Macro will help today in reaching range extremes.
We had a plan and we followed it, closing the trade at the breakout and looking the future reaching the highest part of the range, but we did not take any long, the reason? Each single trade needs to be planned ahead.
Have a good evening.
Originally posted at www.77sigmatrading.com
The preceding article is from one of our external contributors. It does not represent the opinion of Benzinga and has not been edited.
View Comments and Join the Discussion!