NYC: When The Going Gets Tough...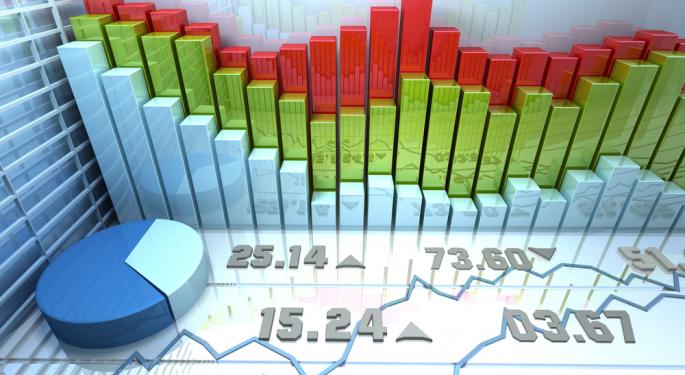 Picture by Reuters
By Danny Riley
MrTopStep pays homage to those New Yorkers who weathered the storm. There has always been a rivalry between New York and Chicago. Whether it be sports or trading exchanges, both cities live in a "Never give up, never say die" world. The competitiveness of N.Y. is a showcase to the world that the United States is now and always will be No. 1. While we know there is a lot of work to do, we also have faith that the Big Apple will make its comeback.
Today Wall Street opens for the first time this week. Some bus routes will be in service, but most of the train service in and around the N.Y. area is 100 percent shut down, as are the airports. There are still over 750,000 people without power in Manhattan alone. With New York being the stock exchange capital of the world, it's important to get the exchanges up and running again. The New York Stock Exchange is one of the world's most visible symbols of capitalism, and a two- or three-day shutdown is almost unheard of. The NYSE closed in 1888 for two days because of a blizzard, and for four days after the 9-11 terrorist attacks. The reopening of the stock market after the devastating attacks was New York's way of saying "We're bent, but we're not broken, and we are open for business."
Testing the systems: Larry Leibowitz, chief operating officer of the NYSE Euronext, said that "Barring any unforeseen circumstances, we will be open. We all see the need to get the Exchange working as quickly as we can." For the last two days 30 staff members of the NYSE have been testing systems and assessing the market in an effort to ensure trading goes smoothly. Connectivity between the exchanges and clearing firms has been the main focus. After testing, the NYSE said it was able to connect to the firms, but some of the trading firms have damaged data centers or facility issues.
Callback for floor traders: The NYSE has asked over 200 floor traders to be on the floor for the open. The Exchange plans on opening the electronic platform, but will have the floor locals and specialists as backup in case of any trading disruption. Because of all the problems with transportation, the NYSE has arranged cars for many of the people. Over the last few days there were (false) rumors that the Exchange was under two or three feet of water, so getting everyone back on the floor and trading again is another way of showing the world that in New York, when the going gets tough, the tough get going.
S&P FUTURES: Out of the last 9 trading days the ESZ has been down 6, up 2 and 1 UNCHED.
Our view:
There is an old trading rule that major events can cause a turning point, and that's where we think we are today. Yes, the storm may keep millions from work and it may slow growth, but with the election less than a week away and the S&P testing and holding the 1400, we think there is a good possibility the markets continue to bounce. The decline has narrowed and with all the buy stops building up again we think we see higher prices. Our view is that today's trade will be a two-way street. Sell the mid-morning rally and then look to buy weakness. As always, keep an eye on the 10-handle rule and please use stops.
■ It's 5:30 a.m.and the ESZ is up 9.25 handles at 1416.75, crude is up 74 cents at 86.42 and the EC is trading 1.3010, up 41 ticks.
■ In Asia 6 out of 10 markets quoted closed higher (Shanghai Comp. + 0.36%, Hang Seng +1.00%).
■ In Europe 9 out of 11 markets quoted are trading higher (CAC -0.44%, DAX +0.61%).
■ Today's headline: "U.S. Stocks to Open After Longest Storm Outage Since 1888"
■ Economic calendar: Today: Weekly mortgage apps, Chicago PMI, oil inventories, Fed's Williams speaks, farm prices; earnings from Arcelor Mittal, GM, GlaxoSmithKline, MasterCard, Barclays, Clorox, Ralph Lauren, Time Warner Cable, Visa, Allstate, MetLife, Murphy Oil. THURSDAY: Challenger job-cut report, ADP employment report, jobless claims, productivity and costs, ISM mfg index, construction spending, auto sales, chain-store sales, Facebook's "gifts" event, Fed's Lockhart speaks, Fed's Rosengren speaks; earnings from ExxonMobil, Royal Dutch Shell, Cigna, Kellogg, AIG, Chesapeake Energy, Hartford Financial, Newmont Mining, Starbucks, Open Table, WebMD, Yelp. FRIDAY: Non-farm payrolls, factory orders, Fed's Williams speaks, Wynn shareholders meeting; earnings from Chevron.
■ VOLUME: 179k ESZ and 13.5k SPZ traded
■ SPREADS: SPZ/H spreads traded (none)
■ FAIR VALUE: S&P +9.50, NASDAQ +13.00
MrTopStep Closing Print Video: http://www.mrtopstep.com/videos/#vid-top
Brian's Tuesday recap: The loss of life, the injuries and the emotions that were experienced during Hurricane Sandy make writing this harder than usual. With a heavy heart, we would like to share our sincere admiration for the strength and courage that was and will continue to be displayed during these tumultuous times as the massive cleanup begins.
China continues to show signs of stabilization as Japan continues to stumble along with the Eurozone. Greece may be slowly inching along and there was some positive news out of Italy and Spain as the Bad Bank begins to take root, but Germany has been showing signs of further economic slowdown with rising unemployment and fading consumer confidence. Just guessing, but the Spanish request should be coming within the next seven to 10 days. The Eurozone PMI showed consumer spending continuing to weaken, but the banking sector added some much needed support following positive earnings reports from UBS, Deutsche Bank and British Petroleum. UBS chopping 10,000 jobs does not hurt their bottom line and certainly makes other bankers think twice as the sector continues to shrink. Some U.S. corporations postponed their reports while others reported in a more timely fashion. Either way, the earnings season is no longer the focus as Sandy's aftermath, next week's presidential election and the looming fiscal cliff time bomb lead the way, all as the global economic slowdown continues to play out. Oh yeah, AAPL made some waves of their own and we'll see how that plays out. Also, traders will look forward to China's PMI report, Eurozone's unemployment rate tonight and tomorrow's ADP report.
Morning observations: The Case Shiller housing report, as well as upbeat earnings from US Steel and Ford, offered additional support today as the U.S. dollar backed off in the premarket. Also, the NYSE was testing their electronic trading platform today and announced they will go live tomorrow regardless of road conditions.
Looking at the spoos, on the upside the bulls will attempt to convert and hold 1410.50 area followed by the 1417 area as we head into month end as well as the year end for many fund traders. The bears have already proven to pull back on the reins at the 1397, 1391-93 area. The technical factors, light volume and trading without all the wheels in synch over the past couple days should keep traders on their feet in the early going. The tape will need to catch up to the macro and micro news and should pave the way to some volatility as the crosscurrents work through the market. Who gets hurt by Hurricane Sandy and who will benefit from the destruction? Just to name a few, the insurers, utilities and transports, along with those finicky retail shoppers, will be in the spotlight.
Thursday started and ended with in Globex for the record-setting second day in a row due to weather conditions.
________________________________________________________________________
CONTRIBUTORS' CORNER
SPX CHARTS
Richard Chappell, Channels & Patterns
(Tuesday) There was a failed break downwards on positive RSI divergence on CL overnight. I have a possible rough falling wedge on CL and if we see a bounce into declining resistance that is currently in the 91.3 area:
____________________________________________________
YOU WANT A LOOK AT WHAT OUR TRADERS SEE EVERY DAY? SIGN UP FOR THE IM TRIAL AT http://mrtopstep.com/free/ IT'S THE REAL DEAL!
_____________________________________________________
Follow us on Twitter @MrTopStep http://twitter.com/mrtopstep
Sign up for our free mailing list at http://mrtopstep.com/ for full report.
DISCLAIMER: The information and data in the following report(s) were obtained from sources considered reliable. Opinions, market data, and recommendations are subject to change at any time. Their accuracy or completeness is not guaranteed and the giving of the same is not to be deemed as an offer or solicitation on our part with respect to the sale or purchase of any commodities or securities. MrTopStep, its officers, directors and its contributors may. in the normal course of business, have position(s) which may or may not agree with the opinions expressed in this report.
The preceding article is from one of our external contributors. It does not represent the opinion of Benzinga and has not been edited.
Posted-In: News Forex Global Markets Trading Ideas
View Comments and Join the Discussion!