Morning Meeting: The Greek Affair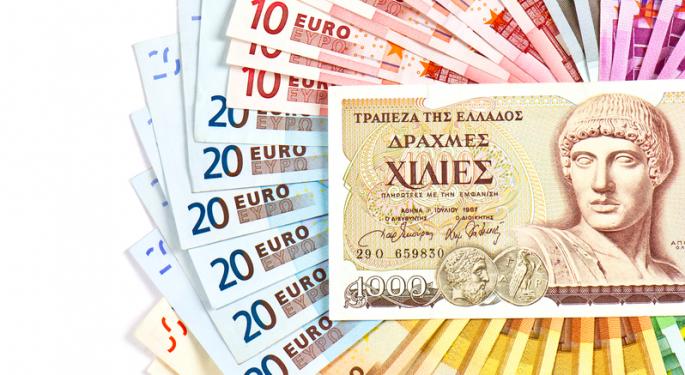 Good Morning.
Greek daily Ekathimerini reports that Greek Prime Minister Antonis Samaras has announced that a deal has been reached for a 13.5 bn euro austerity package. The austerity deal was necessary step for Greece to receive its next tranche from its bailout programme with international creditors. Samaras said that Greek representatives had done everything possible to reach an agreement and that he was satisfied with the progress made. He warned that a chaotic situation could have occurred in the country if the measures were not approved by the coalition government. The next step is to present the austerity package to parliament. This could take place next week although the budget draft may be presented as early as today. Euro zone finance ministers will hold a conference call today to discuss progress in negotiations on the revised Greek bailout but are not expected to make any decisions yet, two euro zone officials said on Tuesday.
The conclusion of the negotiations between the Greek government and the Troika was prized yesterday by the stock market, hopes for a quick solution of the Greek "affair" sparkled the up move in Asia too this morning where Japanese's Nikkei Stock Average rose 1% to 8,930.23 leading the ragion's major markets higher. South Korea's Kospi rose 0.62% to 1,911.59 as the country's industrial production increased for the first time in four months, boosted by stronger sales of cars and electronics. In China, Hong Kong's Hang Seng Index rose 0.43% to 21,524.13 although the Shanghai Composite led the region's losers faling 0.07% to 2,060.93.
Earnings optimism boosted Japanese stocks with construction and mining equipment Komatsu ltd up 3.70% as it kept its earnings outlook unchanged despite posting a half-year profit drop of more than 30% as analysts had expected. Industrial major Fuji Heavy Industries Ltd. rose 6.8% after the Subaru maker raised its fiscal-year profit outlook. Shipping firm Kawasaki Kisen Kaisha Ltd. sharply narrowed its first-half net loss, and its shares climbed 4.12%. Likewise, Mitsubishi Electric Corp jumped 3.8% after releasing first-half earnings.
Currency wise, after yesterday's unprecedented joint statement between the Bank of Japan and the Japanese Finance Ministry highlighting their commitment to fight deflation, the yen came off a one week high of 79.275 yen against the dollar hit on Tuesday and traded slightly negative this morning to 79.52 yen. The common currency traded flat versus the greenback at 1.2958$, stuck to its $1.28/$1.30 range since mid-September.
Commodities held on yesterday gains with the yellow metal 0.01% higher to 1,712.30$ an ounce and Oil (WTI) 0,32% higher to 85.95% a barrel.
In Europe the focus will be on Greece although German Retail Sales are expected to show a stalemate in German consumer spending, the reading will have the power to work as an aggregator for European politicians to work together for a common effective growth policy, as we said in the past, our hypothesis is that the solution for the 3 years long euro crisis will come the day that all European nations will feel as pieces of the same Domino game.
But traders today face another question: How to trade the US market reopen? Have you thought about it? The Nyse opening bell will lead the trading day today therefore be ready.
Have a great one.
Originally posted at www.77sigmatrading.com
The preceding article is from one of our external contributors. It does not represent the opinion of Benzinga and has not been edited.
View Comments and Join the Discussion!