S&P/Case Shiller Home Price Index Shows Continued Improvement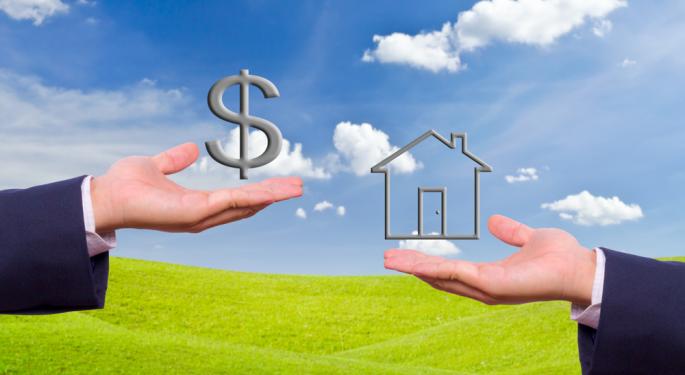 The S&P/Case Shiller Home Price Index was released Tuesday morning and reported home prices continued to rise. Data through August 2012 released Tuesday showed average home prices increased by 0.9 percent for both the 10- and 20-City composites in August versus July 2012 on a non-seasonally adjusted basis. Seasonally adjusted, those home price gains were 0.5 percent and 0.4 percent respectively.
Nineteen of the 20 cities posted positive monthly gains in August; Seattle was the only exception where prices declined 0.1 percent over the month. These price indices followed gains in July, as the 10-City composite advanced a non-seasonally adjusted 1.5 percent in July, while the 20-City composite climbed 1.6 percent in that prior period. Seasonally adjusted, those gains were 0.3 percent for both metrics.
Data also show prices increased from a year ago, which are the metrics the publishers of the indices suggest using. The 10- and 20-City composites recorded annual returns of +1.3 percent and +2.0 percent in August 2012, respectively – an improvement over the +0.6 percent and +1.2 percent respective annual rates posted for July 2012. Eighteen of the 20 cities and both composites posted better annual returns in August compared to July 2012. Only three cities posted negative annual returns in August: Atlanta with -6.1 percent, New York at -2.3 percent and Chicago at -1.6 percent.
As of August 2012, average home prices across the United States are back to their summer/autumn 2003 levels for the 10-City and 20-City composites. Measured from their June/July 2006 peaks, the decline for the 10-City composite is approximately 30 percent through August 2012 and approximately 35 percent from the June/July 2006 peak values for the 20-City composite. The August 2012 levels for both composites are about 8.5 percent above their recent early 2012 lows. Despite price gains, Atlanta, Detroit and Las Vegas continued to post average home prices below their January 2000 levels.
Even battered Phoenix posted strong gains, its fourth consecutive month double-digit increase in annual rates with a recording of +18.8 percent in August 2012. It is the best performing city among the 20 cities followed by the S&P/Case Shiller indices. And Las Vegas? Its annual rate finally moved to positive territory with a +0.9 percent annual rate of change in August 2012, its first since January 2007.
This follows other good news about housing. Single family housing starts are 43 percent ahead of last year's pace, existing and new home sales are also up, the inventory of homes for sale continues to drop and consumer mortgage default rates are reaching new lows.
Of course, many of the purchases of homes are by investors, who are transforming foreclosures and other distressed sales into rental units or refurbishing them for eventual sale into a market that may strengthen in time. Those purchases have substantially reduced inventories, which are now at levels that support a stable housing market and rising prices, even as they limit choices by prospective customers, constraining sales activity in some markets.
Rising prices have undoubtedly influenced consumer confidence. The Reuters/University of Michigan Consumer Sentiment index advanced to 82.6, the highest since September 2007, from 78.3 in September. This has supported consumer spending :http://www.benzinga.com/news/12/10/3034920/consumer-incomes-and-spending-is-consumers-optimism-justified, with data released yesterday by the Bureau of Economic Analysis. This supports a positive feedback loop in the economy. An important caveat, though, is that consumer income growth net of inflation is virtually non-existent, and incomes, more than rising home prices, is necessary for continued growth in consumer spending.
Posted-In: University of Michigan Consumer Sentiment IndexNews Economics Markets Best of Benzinga
View Comments and Join the Discussion!