Accuray Presents Clinical Research on its TomoTherapy Treatment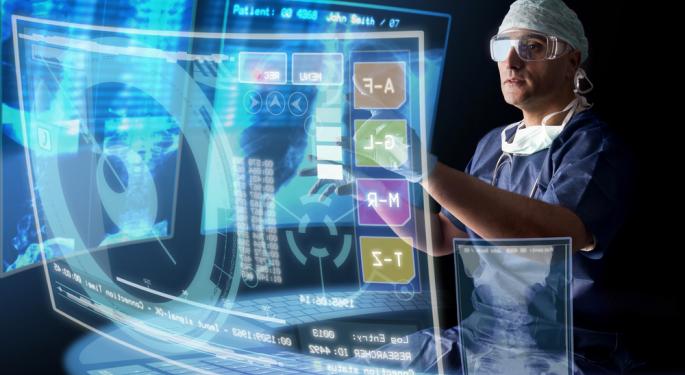 Accuray Incorporated (NASDAQ: ARAY), showcased new clinical research on its TomoTherapy® System at the 2012 TomoTherapy Asia Pacific Users' Meeting, which was held in conjunction with the Hong Kong Sanatorium & Hospital Scientific Meeting on Radiotherapy and TomoTherapy on September 21-23, 2012 in Hong Kong. The conference brought together approximately 130 TomoTherapy System users from across Asia Pacific for three days of education on the growing body of clinical evidence supporting the use of the TomoTherapy System for a wide range of clinical indications.
"On behalf of my colleagues from Hong Kong, I was honored to chair this year's TomoTherapy Asia Pacific Users' Meeting. During the meeting we facilitated the sharing of a broad range of clinical treatment experience using the TomoTherapy System," said Dr. Daniel Chua Tsin-Tien, associate director of Comprehensive Oncology Center of Hong Kong Sanatorium & Hospital. "I was thrilled by the breadth and depth of knowledge shared between peers on the use of the TomoTherapy System as well as the sustained advancement of the technology – allowing us to provide the most optimal treatments to more patients."
"The participation of attendees from multiple countries in Asia Pacific underscores the continued momentum for the TomoTherapy System and further supports increased adoption throughout the region," said Bob Wong, managing director of Accuray Asia Pacific Region. "Over the past year, Accuray's business success has been bolstered by the joint effort with our partners in Asia Pacific and this June marked the one year anniversary of our acquisition of TomoTherapy Incorporated. We are proud of what we have accomplished to date, and most importantly reaffirm our commitment to not only achieving, but surpassing our users' expectations and goals."
Highlights of the Users' Meeting included an opening presentation by Dr. Kwan Wing-Hong on the role of radiation therapy and TomoHelicalTM in treating nasopharyngeal carcinoma and breast cancer patients at the Hong Kong Sanatorium & Hospital. Dr. Kwan's presentation was followed by a presentation from invited speaker Dr. Paul W. Read, associate professor and vice chairman, Department of Radiation Oncology of the University of Virginia Health System, USA. Dr. Read, who shared his clinical studies on STAT RAD: Development of a TomoTherapy® based Real Time Scan-Plan-QA-Treat Workflow. He indicated that this more efficient and cost effective workflow will result in more widespread incorporation of palliative radiation for bone metastases earlier in the disease process and pain reduction. Other invited speakers, included Prof. Rock Mackie from University of Wisconsin, Madison, USA, who presented his clinical evidence on the efficacy of the TomoTherapy System for its use on head and neck cancer. Prof Mackie summarized that treatment with the TomoTherapy System, with its unique MVCT-guided daily patient setup, enables smaller treatment margins, resulting in more dose to the tumor and enhanced normal tissue sparing.
View Comments and Join the Discussion!