MidSession Review: Waiting for the GDP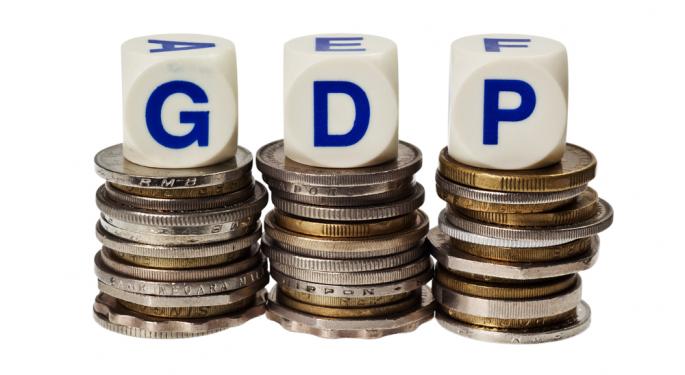 European shares markets followed Asian stocks lower this morning although losses are more limited. Stoxx50 fell 0.62% to 2,468.15, the German Dax traded 0.70% lower to 7,149.80. In Souther Europe the Italian Ftsemib fell more than 1% to 15,366.54 and the Spanish Ibex led losers down 1.08% to 7,695.40.
Concerns about Asian growth together with the potential weakness of profitability among Chinese companies overcame Japanese efforts to inject further stimulus in to the economy. Up to now the rally in equity markets has been sparkled and supported by world's major central banks efforts to boost growth, therefore investors want to see the recovery, presented by Central Bankers as the result once the easing policy would have reached the economies' foundations, into the numbers such as US GDP data and company earnings.
My question now is: Is not too early to see the effect of easing policies into numbers?
The US third quarter GDP data is expected to show that the world's biggest economy is expanding at an annual rate of 1.9 percent according to Reuters survey.
Ahead of the data DJIA index futures fell 0.73% to 12,961.00, the S&P500 december futures for December delivery slipped 0.79% to 1,397.10, the Nasdaq futures traded 0.56% lower to 2,633.25.
In the currency markets the Euro broke the 1.2900$ level versus the greenback which fell 0.66% versus the Japanese Yen to 79.78Y. The dollar move weighted on Gold, the yellow metal fell 0.51% to 1,704.31$ an ounce, growth worries pressured the Brent crude which slipped 65 cents to $107.83 a barrel extending its losses to more than 3 percent this month with investors also reluctant to build up positions ahead of the U.S. elections.
It looks like commodity traders are getting ready for a disappointment, their hypothesis could be that whatever growth coming from the US will not be able to offset the European Crisis' effect on Asian exporters.
If this hypothesis is correct or not, only the market will tell us, for sure we got a really valuable information, think about it what can prompt a faster market move something alleged or something altogether unexpected?
Originally posted at www.77sigmatrading.com
The preceding article is from one of our external contributors. It does not represent the opinion of Benzinga and has not been edited.
View Comments and Join the Discussion!