Why Hulu Should Buy Netflix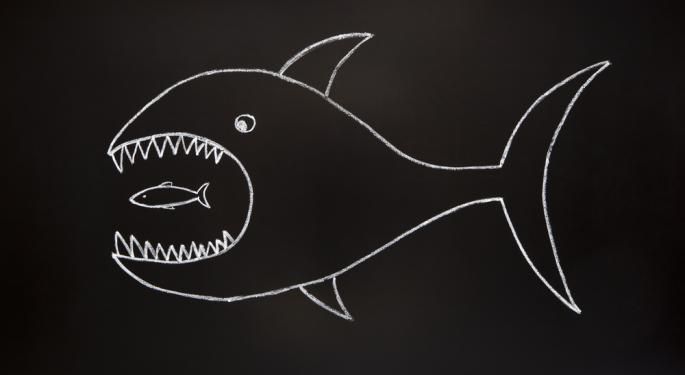 After signs of growth during the first half of 2012, Netflix (NASDAQ: NFLX) is trading down again,having dropped more than 14 percent this afternoon. With each decline, the company inches closer to takeover territory.
Many large corporations have been rumored to be interested in acquiring Netflix, including Apple (NASDAQ: AAPL). Before that happens, there is one company that should step up and acquire Netflix as quickly as possible: Hulu.
Hulu is already the leader of online television. The site streams more new and classic shows than any other service, and with a growing number of subscribers (and, for better or worse, a growing number of ads), Hulu is doing very well.
Still, the company's mission is far from over. Hulu needs to increase its movie library, as well as the number of subscribers who use its premium service. By acquiring Netflix, Hulu would get an instant boost in both regards.
As a young and relatively small company, investors might not think that Hulu can afford to buy Netflix, which has a market cap of $3.2 billion. Hulu luckily does not have to worry about money, as its owners -- Fox, a subsidiary of News Corp (NASDAQ: NWS) (NASDAQ: NWSA); NBC, a subsidiary of Comcast (NASDAQ: CMCSA); and ABC, a subsidiary of Disney (NYSE: DIS) -- have enough cash on hand to make the deal happen.
In theory, these companies should have no trouble getting the content they need to turn Hulu in the world's biggest online streaming site. They are content producers, after all -- not just media conglomerates. But Hulu still lacks a solid database of popular films.
By acquiring Netflix, Comcast could potentially use it to boost its own online and cable video ventures. While the existing content deals would remain with Netflix, Comcast could use Hulu to renegotiate the terms of those contracts. At the very least, it would give Hulu greater power in acquiring future films and TV shows.
In time, this merger could also reduce the price of new content deals. Earlier this year, Hulu and Netflix spent good money to acquire films from Miramax and shows from The CW. If the two firms were under one roof, they could share content across both platforms and eliminate redundancies.
Follow me @LouisBedigianBZ
View Comments and Join the Discussion!