Smartphones Now Used by One Billion Consumers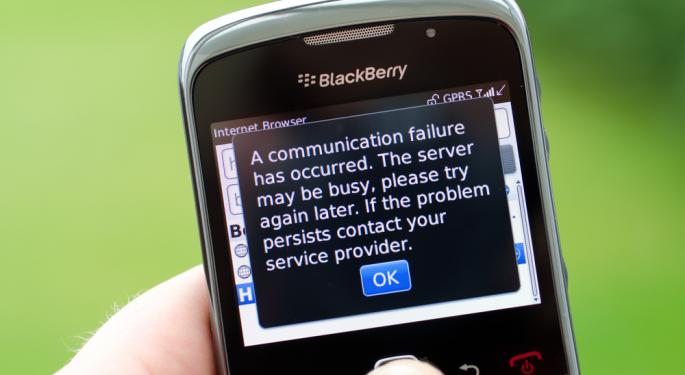 Roughly 16 years after the format was introduced, smartphones are now being used by more than one billion individuals worldwide.
First popularized by Research In Motion (NASDAQ: RIMM), which created the BlackBerry line of devices, smartphones attracted worldwide attention after Apple (NASDAQ: AAPL) introduced the iPhone in 2007. Google (NASDAQ: GOOG) created the leading Android alternative, which has gone on to become the world's most successful mobile operating system.
According to AppleInsider, the billion user mark was first crossed during the third quarter. While two American companies currently lead the industry, Finland-based Nokia (NYSE: NOK) was credited with creating the first modern smartphone more than one decade ago. Nokia's device, which was marketed as the Communicator, was popular among business users. The BlackBerry followed in its footsteps. It was not until Apple entered the market -- and introduced the "apps" concept -- that smartphones began to receive mainstream acceptance.
In the years before the iPhone arrived, one of the most popular phones was a simple and thin clam shell device from Motorola called the RAZR. As a basic mobile phone, the original RAZR did not feature any of the modern bells and whistles that accompany today's smartphones. Consumers were attracted to the sleek design, which was unlike any other phone on the market.
Motorola is no longer considered to be a major player in the mobile device industry. When Google announced that it wanted to acquire the firm, many wondered if Motorola could rebound. Thus far that has not been the case.
While Nokia is still a top contender worldwide, it continues to lose market share to Apple and Samsung. Nokia's presence has all but diminished in the United States, but the company hopes to change that when it releases the Lumia 920. Like all of Nokia's smartphones, the Lumia 920 uses the Windows Phone operating system developed by Microsoft (NASDAQ: MSFT). This will be the first Nokia device (followed by the Lumia 820) to adapt Windows Phone 8.
Microsoft will release its new mobile operating system on October 26. In addition to Nokia, Samsung and HTC recently announced that they are building new devices for the platform.
In September, Apple unveiled its latest smartphone -- the long-awaited iPhone 5. During the product's first weekend of availability, Apple sold more than five million units, beating the previous opening weekend record set by the iPhone 4S.
Follow me @LouisBedigianBZ
Posted-In: Android Apple AppleInsider GoogleNews Retail Sales Success Stories Tech Best of Benzinga
View Comments and Join the Discussion!