Microsoft's Music Service Wants to Outperform Apple's iTunes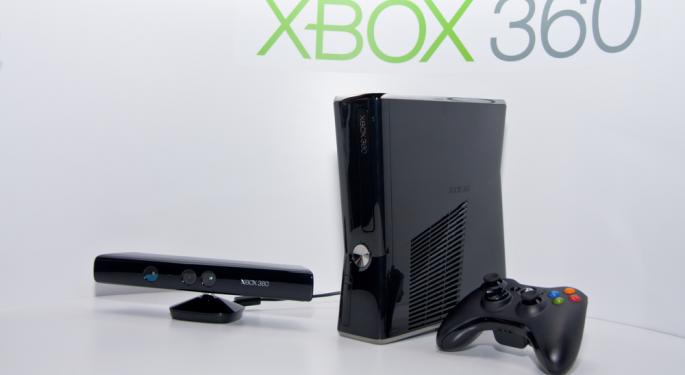 Microsoft (NASDAQ: MSFT) announced Monday morning that its new Xbox Music service will make its North American debut on Tuesday.
The service -- which offers more than 30 million different songs -- will first launch on Xbox Live, the online service for the company's popular video game console. Xbox Music is also slated to come to Windows 8, Windows Phone 8 and Windows RT.
Similar to Spotify, users will be able to stream free ad-supported music on tablets and PCs. For $9.99 a month, users can eliminate the ads and stream music on smartphones and the Xbox 360. Microsoft is expected to offer a free trial period to allow Xbox 360 users to try the service this week.
Xbox Music will also sell full albums and offer a cloud-matching service for music that users already own, just like Apple's (NASDAQ: AAPL) iTunes. In essence, this is the service that Google (NASDAQ: GOOG) had hoped to create when it launched its music initiative in 2011. If Xbox Music can successfully merge the worlds of Spotify and iTunes, it may be hard for other music services to compete. It may also inspire Apple to push ahead with its rumored plans to acquire Pandora (NYSE: P).
By coming to Xbox 360, Xbox Music will be exposed to a market iTunes and Spotify cannot currently reach. As one of the first music apps available for Windows 8, Xbox Music will easily gain more publicity than if it were simply another Spotify competitor entering the crowded marketplace. In time, it could follow in the footsteps of Internet Explorer and become the default music service for many users simply because it is built into Windows 8.
There are still many questions surrounding the service. First and foremost, Microsoft has not detailed the frequency of ad plays for the free version of its service. According to The Huffington Post, ads will play every 15 minutes -- roughly the same as Spotify.
While the paid service is referred to as "unlimited," the free version is not. This indicates that Microsoft may eventually apply a limit to the number of tracks that users can play per month. According to IGN, this will not be the case at launch. But remember that Spotify initially planned to limit the number of hours that American users could stream free music. That limitation has yet to go into effect.
Currently, Microsoft has no plans to give Xbox Live users a discount to Xbox Music. This is a strange decision considering the fact that Xbox 360 users must have Xbox Live (which retails for $60 a year) to stream music online.
Last but not least there is the issue of software availability. Xbox Music will not come to Android and iOS before 2013. According to The Verge, Windows 7 users may never gain access to the service. While Spotify is popping up on every device available and iTunes has been on Windows from day one, it seems that Microsoft is hoping to win this battle with a degree of exclusivity.
Follow me @LouisBedigianBZ
Posted-In: Apple iTunes Microsoft Spotify Xbox MusicNews Success Stories Tech Best of Benzinga
View Comments and Join the Discussion!