Will Windows Phone 8 Overtake Research In Motion?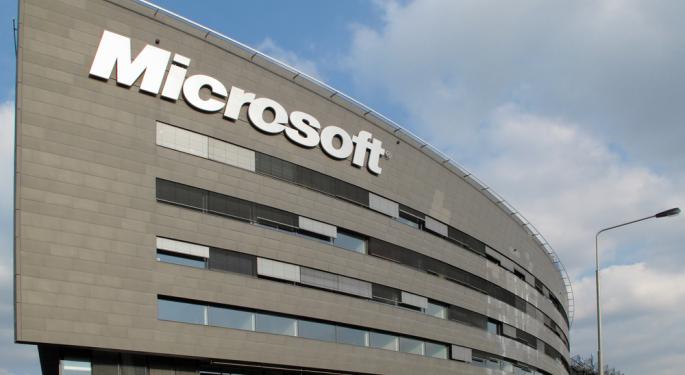 Microsoft (NASDAQ: MSFT) is only days away from releasing Windows Phone 8, the mobile counterpart to its long-awaited PC and tablet operating system. Advertisements are beginning to leak online, but the general public has yet to be exposed to the Windows Phone 8 platform.
Despite this, it seems as if the pre-release hype has gone a long way in helping Microsoft raise the level of interest for Windows Phone 8. In a new study by ChangeWave Research, researchers reveal that nine percent of consumers are "Likely" to buy a Windows Phone 8 device. (Two percent say they are "Very Likely," while seven percent said they are "Somewhat Likely.")
"Considering marketing has yet to begin, these findings show Windows Phone 8 will likely have a substantial impact on the smartphone industry," Dr. Paul Carton, ChangeWave's VP of Research, said in an e-mail announcing the results.
Among those who plan to buy a Windows Phone 8 device, 36 percent said that they are most interested in the way the platform integrates with Windows apps and other Windows devices. ChangeWave also found that nearly half (45 percent) of those consumers do not know which Windows Phone 8 manufacturer they will choose. But the majority of those who have decided (51 percent) said they will buy a Samsung device.
As a result, ChangeWave believes that Samsung is positioned to gain the most from Window Phone 8's upcoming release. Nokia (NYSE: NOK) came in second with 35 percent of the votes, followed by HTC (seven percent) and the ambiguous "Other" category (six percent).
Separately, ChangeWave conducted a survey to gauge the level of satisfaction among smartphone users. Apple (NASDAQ: AAPL) ranked number-one with 71 percent of its users saying that they were very satisfied with their current smartphone. Samsung came in second, garnering a 49 percent satisfaction rating, followed by Motorola (43 percent), HTC (41 percent), Nokia (37 percent) and Research In Motion (NASDAQ: RIMM) (23 percent).
Thus, it appears that while the satisfaction among BlackBerry users is relatively low, satisfaction among other smartphone manufacturers -- including three key Windows Phone 8 device makers -- is fairly high. This could help Microsoft in its mission to push Windows Phone 8 into the number-three position (behind Android and iOS) in 2013.
Follow me @LouisBedigianBZ
Posted-In: Blackberry Microsoft Motorola Nokia Research in MotionNews Success Stories Tech Best of Benzinga
View Comments and Join the Discussion!