Analyst Sees Drop in China Copper Consumption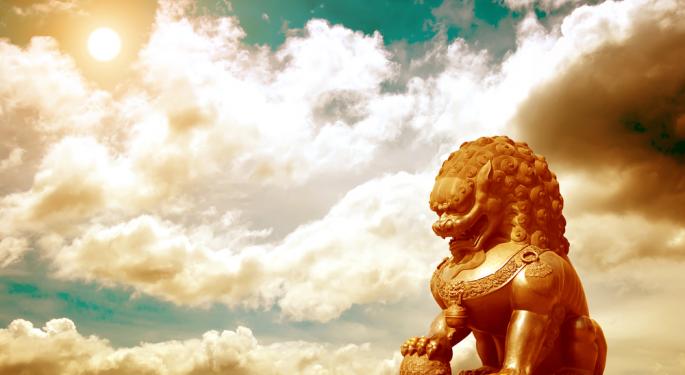 Bloomberg reported today that Simon Hunt Strategic Services, a well-known metals and mining research company, has forecast that consumption of copper in China will decline in 2012 for the first time since the financial crisis of 2008.
According to Reuters, China consumes about 40% of the world's refined copper. Prices have been weak for much of 2012 but have started to turn higher over the past couple of weeks following the Federal Reserve's decision to implement further quantitative easing (QE3) and in anticipation of further stimulus from Chinese authorities.
Copper prices are considered to be highly sensitive to and very predictive of economic activity. Some economists refer to the metal as "Dr. Copper" for the ability to use changes in the trend of copper prices to forecast turns in the economy.
Following a two-week trip to China, Hunt estimates that copper consumption will fall by 8.5% to 5.6 million metric tons during 2012. But Hunt does anticipate a rebound to 5.9 million tons in 2013, an increase of 5.6%. Bloomberg states, "'The safety valve of exports has gone, the domestic economy is slowing down, they have a problem of surplus capacity and cash is extraordinarily tight,' said Hunt, who estimated total copper reserves in China at 3.5 million tons, including reported and unreported stockpiles. 'There are no signals of a recovery in heavy industry and manufacturing.'"
Deliverable copper stockpiles reported by the Shanghai Futures Exchange stand at 162.547 metric tons as of September 27, 2012, down from 227,276 metric tons on March 15, 2012 but up about 66% from a year ago. "There's a huge amount of inventories of all types," Hunt told Bloomberg, "You walk round and trip over drums of cables."
In a related story, Reuters reported that China's Ministry of Transportation has cut its railroad construction budget for 2011-2015 by 18% to 2.3 trillion yuan ($366 billion). The investment slowdown has more to do with the aftermath of a major accident involving a high-speed train last year than it does with the current economic slowdown but railroad construction consumes a lot of copper, which could have an impact on overall demand.
Copper miners and smelters could be affected if Hunt's analysis is correct. U.S. listed copper companies include Freeport Mac McMoRan Copper & Gold Inc. (NYSE: FCX), Southern Copper (NYSE: SCCO), Jiangxi Copper Company Ltd. (OTC: JIXAY) and Antofagasta PLC (OTC: ANFGY). Investors can trade the copper sector as a whole through the First Trust ISE Global Copper Index Fund (Nasdaq: CU).
Posted-In: News Specialty ETFs Commodities Global Economics Markets Trading Ideas ETFs Best of Benzinga
View Comments and Join the Discussion!