Why Zynga Won't Go Private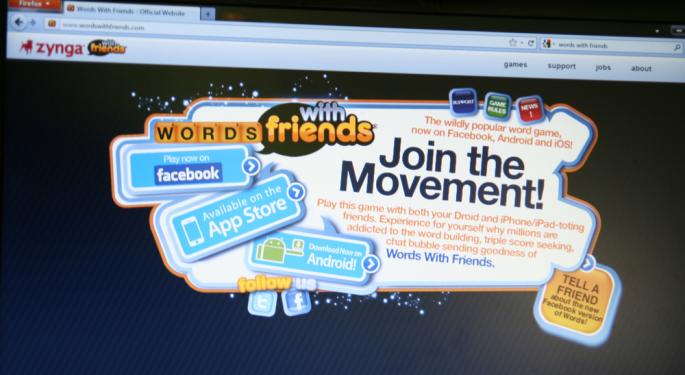 Rumors suggest that Zynga (NASDAQ: ZNGA) CEO Mark Pincus might take his company private. This would be an interesting turn of events for the social game company, which continues to decline.
Regardless, it is unlikely to happen.
Never mind the analysts, who warn that by taking Zynga private so quickly, the IPO could end up looking like a scam. Ignore the CEO Update posted on Zynga's official blog, in which Pincus attempts to reassure his team and his investors that the company is not in the toilet.
The real reason why Pincus will not take his company private is because the firm is all but worthless. It may try to stay relevant by signing new deals with Hasbro (NYSE: HAS) and other corporations, but this is the end of the line for Zynga. The company has been hemorrhaging users (the company's MAU declines every week) for years, and while Zynga still claims to have more than 300 million monthly active users, the company cannot figure out how to turn a profit. This either proves that the free-to-play model is broken or that Zynga's strategy has failed -- or both. In either case, Zynga loses.
Still, Pincus does not have much to worry about. He just purchased an 11,500-square-foot home in San Francisco for $16 million in July, after selling two other homes earlier in 2012. He could have used that money to reinvest in the firm that inspired him to do every horrible thing in the book, but it seems that he may have gotten everything he wanted out of Zynga. Now the company is free to crumble.
This is not the first time that Pincus built a firm, took it public, and let it sink. Forbes has an interesting story about how Pincus founded Support.com (NASDAQ: SPRT), which soared from $14 to more than $30 a share after its IPO. The stock now trades just above $4. Sound familiar?
The only difference is that before tanking, Zynga did not achieve a great level of success. Zynga has also fallen faster and harder than Support.com.
In 2011, Zynga hired a few former Electronic Arts (NASDAQ: EA) executives. Instead of using them to turn the company around, Zynga continued to produce a plethora of copycats.
If Zynga had flourished, there might have been a good reason for Pincus to take the firm private. He could have raised the firm's value even higher and then brought it back to public investors.
Now, that is all but a pipe dream. While investors could keep hoping and wishing for a truly groundbreaking business decision, the reality is that Zynga is the same exact company that it was when it was founded in 2007. Pincus has repeatedly told investors (remember: actions speak louder than words) that the company has no plans to change. Now that they finally realize this, they have no desire to invest in the stock.
The real kicker is that Pincus does not have any desire to invest in it either. If he did, he probably would take a risk and take the company private.
Follow me @LouisBedigianBZ
View Comments and Join the Discussion!
Posted-In: Mark Pincus ZyngaNews Rumors Management Tech Best of Benzinga