Does Zynga's Collapse Suggest Social Gaming is a Fad?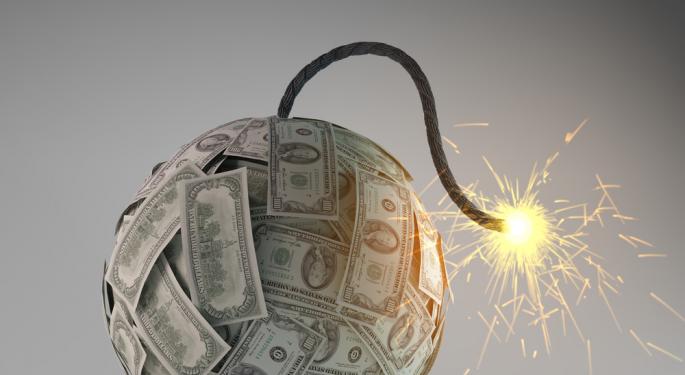 Shares of social media gaming company Zynga (NASDAQ: ZNGA) traded down over 18 percent on Friday, after the company cut its guidance for the year Thursday evening.
Zynga lowered its guidance for fiscal year EBITDA to $147-162 million -- it had previously seen $180-250 million. It also lowered the outlook for fiscal year bookings to $1.085-1.100 billion from $1.15-1.225 billion. Zynga reported preliminary third quarter revenue of $300-305 million, above the $286.4 million estimate. Zynga also said its preliminary third quarter earnings per share would come in between break-even and a loss of $0.01.
The lowered guidance revision was the second from Zynga this year. Those announcements -- along with a wave of executive departures -- has sent shares sharply lower on the year.
The company had its IPO last December, pricing at $10 per share. Shares then rallied throughout the winter and into the early spring, peaking near $15. However, since then, shares have traded almost exclusively in one direction: Year-to-date, shares are down over 75 percent.
In March, Zynga purchased OMGPOP, which operated in the same industry as Zynga with its title "Draw Something."
At the time, Draw Something was emerging on the scene with enormous popularity. Seeing an asset it could pair with its other hit titles like FarmVille and Words with Friends, Zynga swooped in to acquire the studio.
Unfortunately for Zynga, the popularity of Draw Something has declined notably throughout the year. Zynga owned up to this trend on Thursday, opting to write-down the acquisition of OMGPOP.
With Zynga shares in a tailspin, it might be prudent to raise the question: is social gaming simply a fad?
To observers of the video game industry, fads are fairly common. Perhaps the most obvious, recent comparison can be drawn from the rise (and rapid decline) of rhythm-based games.
In 2005, Activision (NASDAQ: ATVI) distributed Guitar Hero. The game was unique, allowing players to use a customized guitar controller and play along virtually to popular rock songs. The game was a massive hit, spawning four sequels and a host of copy-cats.
But then in early 2011, despite having generated billions in profits, Activision opted to put the series on a "hiatus." Likewise, Electronic Arts (NASDAQ: EA) has not published an entry in its own rhythm series -- Rock Band -- since 2010.
Will social gaming befall a similar fate?
Activision and EA were affected very little by the decline of the rhythm genre, as they had a plethora of other titles in other forms of gaming to derive revenues from. Zynga on the other hand remains completely reliant on that sector of gaming.
Of course, Zynga might be onto this possible secular decline. Perhaps in a move to shift its focus, the company hired Maytal Olsha last month. Giving Olsha's background, it may suggest that Zynga plans to focus more heavily on online gambling.
That could breathe new life into the beaten down stock. But, if the recent trend continues to play out, investors looking to bottom-fish -- even at these levels -- might regret the move.
Posted-In: Draw Something OMGPOPNews Guidance Management Movers Tech Trading Ideas Best of Benzinga
View Comments and Join the Discussion!