Nissan and Samsung May Beat Apple and Google to a Major Innovation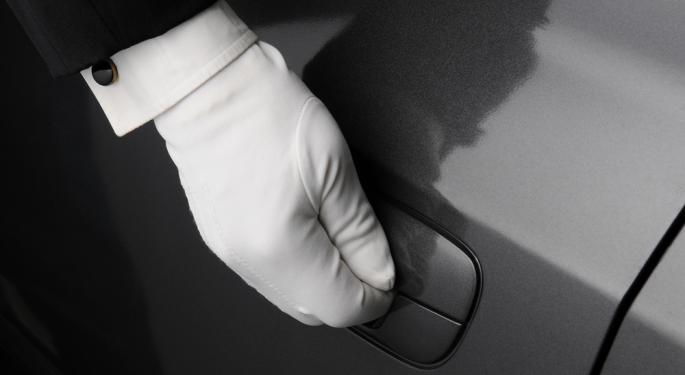 Apple (NASDAQ: AAPL) wants to stay at the forefront of existing technology. Google (NASDAQ: GOOG), which is designing futuristic glasses and self-driving cars, aims to create the next generation of innovation. The efforts will never be forgotten, but if Nissan and Samsung have anything to say about it, the future might take a very different path.
Nissan has unveiled a new concept car, the NSC-2015, that can park itself using a Samsung smartphone -- none other than the Galaxy S III. When it is time to leave a destination, the auto-valet feature will enable the car to come back to where the driver was dropped off.
The Japanese automaker claims that the vehicle will park itself by searching for empty spots before pulling in. This could lead to some issues, as the vehicle will have to deal with other cars in the lot (likely driven by humans, not computers). How will the vehicle navigate every possible danger? If an accident occurs, who is more likely to be blamed: the self-driving car that was searching for a place to park, or the vehicle with a human driver?
According to 9to5Google, Nissan believes that it will solve these potential problems by 2015 -- the year the car is scheduled to be ready for production.
In addition to the automated features, the NSC-2015 also comes equipped with a unique "all-around view" camera that monitors the vehicle from inside. If any suspicious activity is detected, the vehicle will send a message to the owner's smartphone and enable them to view the camera's feed. The owner can sound an alarm to scare off any perpetrators or dial 911.
While there are bound to be hurdles for Nissan to overcome, this concept is very exciting. By the time Google gets its first driverless car on the market, Nissan may have already sold a few hundred thousand that can park themselves. That may not be the kind of innovation that consumers were hoping for, as many are eager to get their hands on a full-fledged, fully-automated chauffeured vehicle. But if Nissan's cars are for sale and Google's are not, the latter's accomplishments will not matter as much.
Nissan made an interesting choice to choose Samsung's Galaxy S III as the smartphone to implement this feature. Long-term, it could be a major blow to Apple, which offers many apps for its smartphones but none that are on this level of automobile innovation.
Follow me @LouisBedigianBZ
Posted-In: Apple Google Nissan SamsungNews Success Stories Tech Best of Benzinga
View Comments and Join the Discussion!