Zynga Down Another 18%, Signaling the End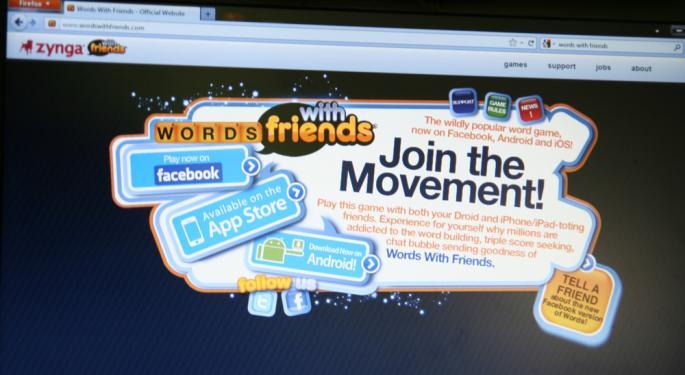 Zynga's (NASDAQ: ZNGA) demise is fast approaching as investors abandon the creator of FarmVille, CityVille and other social media games.
Built almost exclusively with the help of Facebook (NASDAQ: FB) and its impeccable number of users, Zynga was once believed to be the next big company in the online gaming industry. The company has repeatedly topped the charts of AppData, an independent application metrics and trends company that focuses on social media firms, and as of this writing, AppData shows that Zynga still holds more than 336 million monthly active users.
While these "users" may log in frequently to play with their farms (or restaurants, as indicated by the 45 million people playing ChefVille), they do not appear to be spending any money. That is one of the biggest problems of the free-to-play business model; no one can figure out how to make a profit. Advertising revenue is not enough, and most consumers don't want to spend money acquiring virtual items. That strategy may work in countries where consumers are not able to buy higher-quality games, but is much less effective in the online gaming industry's most prolific regions -- North America, Europe and Japan.
Zynga does not expect to post redeeming numbers any time soon. Consequently, investors are on the move. As of this morning, Zynga shares have dropped as much as 20 percent. Shares continue to hover down 18 percent since market open.
The slight rebound in shares might be positive news for analysts like Jefferies & Company that currently have a Hold rating on the stock, but it cannot be good for the investor who believed in the vision of Zynga CEO Marc Pincus, who set out to copy every game he could get his hands on. He once said that he did every horrible thing in the book just to turn a profit. Investors who bought into that philosophy might feel a bit scorned today.
Nonetheless, Zynga lives on. The company could feasibly live on for several more years as a dying entity. An example of such an entity is THQ (NASDAQ: THQI), which has been the loser of the gaming industry (on the public market, at least) for more than 12 months.
Earlier this year, the company announced that it planned to cease development of games based on licensed properties, including those that promoted Disney (NYSE: DIS) films and Nickelodeon TV shows. THQ once made a fortune from those licenses and now that sales have dwindled, the company let them go and canceled development of numerous other projects.
Like Zynga, however, THQ is still standing.
Zynga may not be so lucky. While it is possible the firm may continue for a while, it may also plummet much faster than any of its peers. Unlike THQ, Zynga has yet to produce an original hit. The firm's copycat ways finally caught the attention of Electronic Arts (NASDAQ: EA), which promptly sued Zynga over copyright infringement.
Slowly but surely, Zynga's poor decisions are catching up with the company. Soon, there might not be much of a company left to talk about.
Despite Zynga's lackluster performance, CEO and co-founder of Zynga Mark Pincus is far from destitute. Recently, Pincus parted with 16 million to purchase a brand-new home.
Follow me @LouisBedigianBZ
View Comments and Join the Discussion!
Posted-In: Mark Pincus ZyngaNews Management Global Tech Best of Benzinga