Did Facebook's New Ad Rip Off Apple and Google?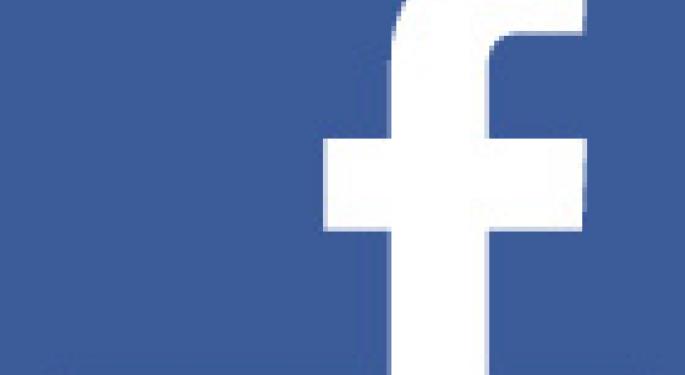 Facebook (NASDAQ: FB) has produced a new advertisement to celebrate its milestone of acquiring one billion users worldwide. And it starts with this message:
"Chairs. Chairs are made so that people can sit down and take a break. Anyone can sit on a chair, and if the chair is large enough they can sit down together and tell jokes or make up stories or just listen."
According to Wikipedia, chairs are commonly supported by four legs and have a back. Without a back, a chair is known as a stool. Facebook cannot be faulted for leaving out these details -- the ad was only 90 seconds long. However, the social networking giant did use the ad to inform its users of the following:
"Chairs are for people." Wikipedia concurs with this assessment.
"And that is why chairs are like Facebook." Umm, chairs are like what?
"Doorbells, airplanes, bridges." They are like a lot of things, apparently.
"These are things people use to get together so that they can open up and connect about ideas and music and other things that people share." Most experts would agree that bridges and airplanes allow people to "get together." But when did doorbells turn into a portal for meetings and social interactions?
"Dance floors, basketball, a great nation. A great nation is something people build so they can have a place where they belong." At this point it sounds as if Facebook is about to promote a national sporting event.
"The universe. It is vast and it is dark and makes us wonder if we are alone. So maybe the reason we make all of these things is to remind ourselves that we are not."
And there it is -- the powerful closing statement that is meant to suck viewers all into the experience and make them believe that Facebook is the greatest and most wonderful company ever built.
While the rest of the commercial could be described as unintentionally comical (Gizmodo referred to is as the "dumbest video we've seen in a while"), the end attempts to bring it all together for a grand-scale finale. The problem is that the finale feels a little too much like the numerous ads from Google (NASDAQ: GOOG) and Apple (NASDAQ: AAPL), many of which have attempted to end on a dramatic note. They also end with a soft fade-in of the company's logo, a style that Facebook has now employed.
This is cheap and out of place, to say the least. While Facebook may want to believe that it is as powerful to the world -- and as beloved by consumers -- as Google and Apple, the social network has a long way to go before it can achieve that level of success. It would take years for a new search engine to surpass Google, and while Samsung may sell more smartphones (overall) than Apple, it may never be able beat the iPhone on a per-unit basis.
These successes were not achieved overnight. They were acquired through years of hard work. In Apple's case, the company had to take a dive -- and lose all relevance -- before finding innovation in an MP3 player that guided the firm to where it is today.
Facebook must endure similar hardships and invest billions of dollars (and years of hard work) before it can truly compare itself to the other tech giants of the world. Until then, there is not much to Like about this new ad campaign.
Follow me @LouisBedigianBZ
View Comments and Join the Discussion!