Three Companies Samsung Should Buy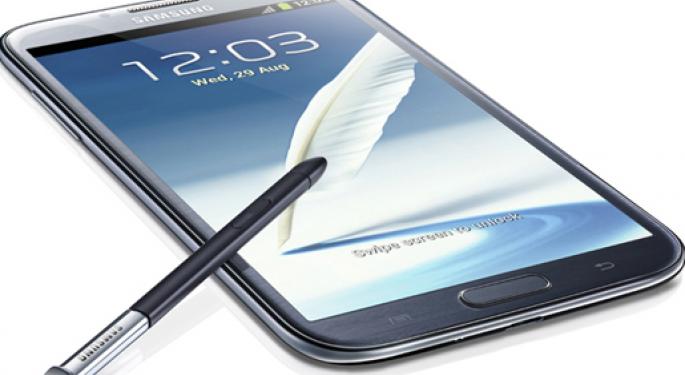 Samsung wants to acquire an unspecified number of mobile content providers to compete more effectively against Apple (NASDAQ: AAPL), Amazon (NASDAQ: AMZN), and Google (NASDAQ: GOOG).
While Pandora (NYSE: P) is likely to be mentioned in any feature speculating on which companies Samsung should acquire, Spotify would be a much better buy. Pandora may have more users, but Spotify has superior licensing agreements, which are much more valuable. Samsung could use those agreements to build the best streaming music service ever created. (In many ways, Spotify has already accomplished that.)
As tempting as that company may be, however, there are others that Samsung should examine first if it is serious about becoming a leader in mobile content.
Netflix
Hulu is unlikely to sell, and YouTube is owned by Google, which is too big to buy. That leaves only one streaming video leader for Samsung to acquire: Netflix (NASDAQ: NFLX). With a market cap just over $3 billion, Netflix could provide Samsung with immediate (and exclusive) access to a wide variety of films and TV shows. Not even Amazon Prime, which announced more content deals than any other video service this year, can compare.
While some consider Netflix to be an overvalued company, the firm still offers the go-to service for streaming movies. It also provides consumers with a DVD option, something that Amazon and Hulu do not currently offer. The only other streaming video service that will offer DVDs is the untitled service from Verizon (NYSE: VZ) and Coinstar (NASDAQ: CSTR).
Netflix would also be a good buy for Samsung if it is interested in targeting families with young children, as it is the only video service that signed a multi-year contract with DreamWorks Animation (NYSE: DWA).
Electronic Arts
No one wants to buy a giant game publisher right now. With game sales slumping, developers scrambling, and console manufacturers dragging their feet, Electronic Arts (NASDAQ: EA) does not appear to be an attractive company.
Samsung did not say it wanted an "attractive" firm, however.
"The message we're getting from the top is to raise software capability, and buy rather than build, if needed," Kang Tae-jin, a senior VP at Samsung's Media Solution Center, told Reuters. "Our focus on software is primarily aimed at driving hardware sales, rather than making money. We have a full range of handsets in so many countries, and, to better market our products, we thought it's better to start our own software business."
By acquiring Electronic Arts, Samsung would gain control of Madden NFL, FIFA, and Battlefield -- three of the strongest video game brands in the world. Samsung could leverage their popularity to make the upcoming Galaxy S IV the number-one device for mobile gaming.
IAC/InterActiveCorp
From Ask.com and About.com to Vimeo, College Humor, and Urbanspoon, IAC/InterActiveCorp (NASDAQ: IACI) has made a business out of launching and investing in successful Web properties. They may not all be content providers, but they have helped IAC/InterActiveCorp transform into a multi-billion-dollar enterprise.
Samsung could use these businesses to continuously direct consumers to their mobile screens. By controlling some of the content that Galaxy Note II users want, for example, Samsung could strengthen its hardware business. It may also be able to use IAC/InterActiveCorp to launch an ad platform, which could be critical to the company's future.
Follow me @LouisBedigianBZ
Posted-In: electronic arts Hulu IAC/InterActiveCorp Netflix PandoraNews M&A Tech Best of Benzinga
View Comments and Join the Discussion!