Apple Supplier Fears the Worst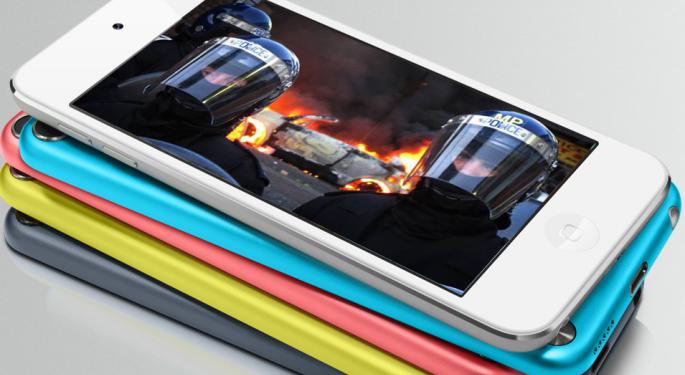 Foxconn, the manufacturer responsible for building Apple's (NASDAQ: AAPL) most successful products, could be on the verge of another war with its employees.
On Monday, the company shut down its plant in Taiyuan, China after 2,000 workers got into a fight with Foxconn managers. That plant was said to be responsible for producing components for the iPhone 5, Apple's long-awaited smartphone, which has already sold more than five million units.
Foxconn resumed operations on Tuesday, putting an end to concerns that iPhone 5 production would be delayed. Any celebrations may have been short-lived, however. According to Bloomberg, Foxconn has hired security teams -- decked out in helmets and shields -- to patrol the Taiyuan plant.
Fang Zhongyang, one of the company's many young employees, compared Foxconn's managerial practices to that of a gangster. "We are not against following rules but you have to tell us why," Zhongyang told Bloomberg. "They won't explain things and we feel like we cannot communicate with them."
Bloomberg quoted another employee, Gao Bo, who referred to the guards as being "quite formidable."
"They watch quite closely and speak fiercely," said Bo.
Foxconn's working conditions are reportedly some of the worst in the world. In Taiyuan, there are only four bunk beds for every eight employees who live at the Foxconn dormitory.
Follow me @LouisBedigianBZ
View Comments and Join the Discussion!