Amazon Could Relinquish Key Trademark to Apple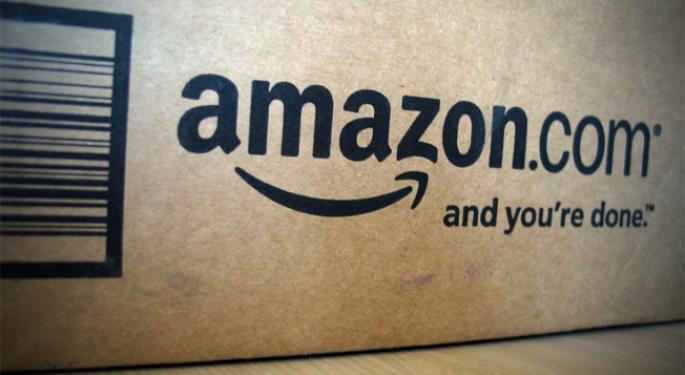 Fearing that Apple (NASDAQ: AAPL) will gain legal control of the term "app store," Amazon (NASDAQ: AMZN) has filed a request to dismiss the claim that it had falsely advertised its service to developers.
According to Reuters, Apple alleges that Amazon misused the name of its marketplace, "Amazon Appstore for Android," to "solicit developers for a mobile software download service."
Now the online retailer is asking a federal judge to dismiss Apple's claim, arguing that the term "app store" -- whether spelled as one word or two words -- had become generic and could not longer constitute false advertising.
Amazon presented a noteworthy argument, stating that both Apple co-founder and former Chief Executive Officer (CEO) Steve Jobs and current CEO Tim Cook had used the coveted term to refer to its competitors.
This is an interesting turn of events for Amazon, which has previously avoided the legal pitfalls of competing with Apple. Over the last few years, Apple has sued or been sued by most of its competitors in the smartphone and tablet space, including Samsung, Nokia (NYSE: NOK) and HTC.
This is not the first time that a company has attempted to safeguard the name of a product or service. Xerox (NYSE: XRX) has famously battled to maintain the individuality of its company name. Kimberly-Clark (NYSE: KMB) fought to keep its brand of tissues, Kleenex, from becoming a generic term. Johnson & Johnson (NYSE: JNJ) once faced a similar issue with its Band-Aid line of bandages.
While those names were unique when they were conceived, Apple's trademark is a bit more common. The "App" in "App Store" is an abbreviation for the word "application," which is another word for "software." Thus, Apple has essentially named its marketplace, "the software store." This could make it very difficult for the company to maintain its trademark status.
By avoiding the word "app" altogether, Google (NASDAQ: GOOG) may have successfully prevented any trademark dispute with Apple. The company initially referred to its store as the "Android Market." Earlier this year, a new name was announced -- "Google Play."
Win or lose, Amazon will face some significant challenges this holiday season. The company will go head-to-head with Barnes & Noble (NYSE: BKS), which announced two new, low-priced tablets this week. Amazon may also incur shipping delays of one of its most popular products. According to DigiTimes, shipments of the Kindle Paperwhite may be delayed and/or reduced by a shortage of raw materials.
Follow me @LouisBedigianBZ
Posted-In: Amazon Amazon Appstore for Android App Store AppleNews Legal Tech Best of Benzinga
View Comments and Join the Discussion!