RIM CEO Thorsten Heins Hints BB10 Could Debut in January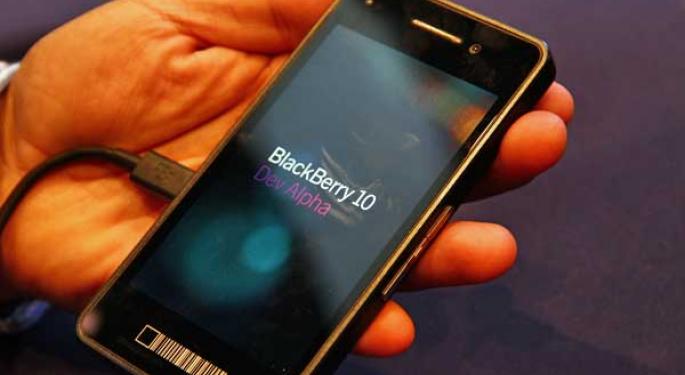 According to informationweek.com, comments made by Research in Motion (NASDAQ: RIMM) CEO Thorsten Heins on Tuesday in San Jose suggest that the company will debut BlackBerry 10 in January.
An article by Eric Zeman states that "Heins said that the first batch of BB10 devices will head to wireless network operators for carrier testing and certifications next month. He didn't say how early or how late in the month, though he did separately note that developers can begin submitting their BB10 apps to RIM on October 10."
Using this timeline, Zeman notes that "from start to finish, though, three months is the shortest amount of time needed by carriers to prep devices for use on their networks," and that "this means that the absolute earliest the first BlackBerry 10 devices might be ready for sale is approximately mid-January."
Obviously, this is not good news for Research in Motion, as it comes after the crucial holiday selling season. According to Zeman, around 250 million cellphones will be sold in the next three months and none of them will be BlackBerry 10s. Furthermore, not many of them will be BlackBerry's at all, but rather iPhones, Android devices or any one of the new models being rolled out by the likes of Microsoft, HTC, Samsung and Nokia.
All in all, there is very little to suggest that BB10 will be the miracle that Research in Motion is looking for in order to stay afloat in its current form. Nevertheless, the stock has traded up sharply on Tuesday afternoon and was around 5.50 percent higher at $6.52 heading into the closing bell. Year-to-date, however, shares are down 56 percent and the company's market cap has dwindled to $3.42 billion.
Posted-In: Blackberry 10News Management Tech Best of Benzinga
View Comments and Join the Discussion!