Coal Price Decline Pressures Caterpillar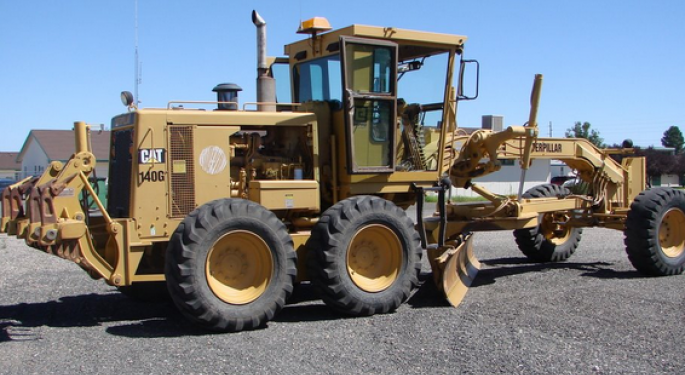 Caterpillar (NYSE: CAT) held an analyst meeting at MINExpo 2012 in Las Vegas yesterday where management presented "a reasonable view of 2015" calling for EPS in a range of $12 to $18 per share, below the company's previous forecast of $15 to $20 per share.
It is unusual for most companies to discuss earnings expectations three years from now with any degree of certainty but, with so much of Caterpillar's business dependent upon mining and given the long lead times for mine investment, CAT has more transparency about its future prospects than companies in other industries.
A key point in yesterday's presentation was Caterpillar's determination to be a major player in China. The company's direct sales in China are primarily construction equipment. Management has expressed confidence that recent action taken by the Chinese central bank will result in a recovery of construction equipment sales in China after some weakness in the first half.
Indirectly, a significant portion of demand for Caterpillar's mining equipment can be traced back to economic activity in China even though actual sales are to mining companies in Australia, Indonesia and Latin America. Although China produces much of its own coal, prices in the Chinese coal mining industry are heavily regulated. It is often cheaper for electric power companies and other coal consumers on the coast to import thermal coal by sea from Australia and Indonesia than it is to ship coal by rail from Chinese mines in the interior of the country.
The price of export coal in Indonesia, much of which goes to China for use in thermal electric power plants, has been in decline for most of this year. This is due to the combination of a slower economy and a greater dependence upon hydroelectric power during the peak summer months, due to heavy rains, which reduced demand for thermal coal in China.
With weaker coal prices, thermal coal exporters in Indonesia and Australia have cut back on their capital spending plans over the next few years, which hits Caterpillar right in the order book. Miners in Australia and Indonesia have also been hit with an increasingly uncertain political environment as Australia seeks more tax revenue from miners and Indonesia wrestles with the balance between its own energy needs and the need to earn foreign exchange through the export of coal and natural gas.
Management went to great pains to point out that the company is prepared to weather a severe recession over the next few years even though that scenario is considered to be very unlikely.
Caterpillar's base case for earnings remains positive. The company expects that policies to spur growth in China will begin to have an impact by the end of 2012. Overall, the base case outlook for 2013 is that it will be about the same as 2012. If the Chinese authorities are successful in juicing up growth to 8% to 10% by the end of the year, mining companies may take a more aggressive stance on capital spending and that will help Caterpillar'
Posted-In: News Guidance Commodities Economics Markets Best of Benzinga
View Comments and Join the Discussion!