AT&T Blocks Key Feature for Certain Customers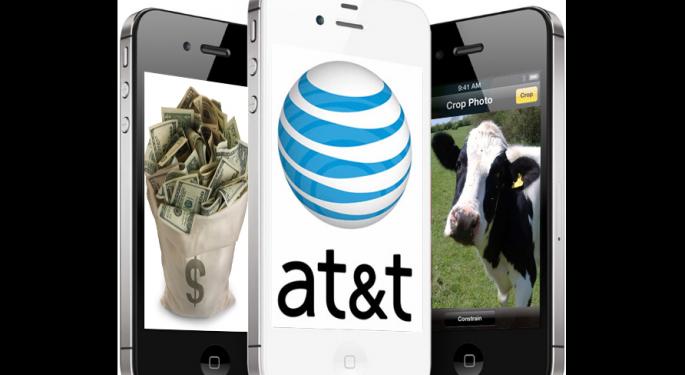 In a move to persuade customers to switch to a more expensive data plan, AT&T (NYSE: T) recently announced that it would only allow shared data plan subscribers to use FaceTime over cellular.
Thus far, AT&T -- which argued that its actions are well within the Net Neutrality guidelines -- has avoided any significant consequences. In fact, the company set a new sales record when it started taking pre-orders for Apple's (NASDAQ: AAPL) iPhone 5. The new iPhone will come pre-loaded with iOS 6, allowing users to make FaceTime calls over a 4G LTE connection. After upgrading to iOS 6, other iPhone users will be able to do the same over 3G.
Verizon (NYSE: VZ) and Sprint have followed AT&T's announcement by saying that every customer will be allowed to make FaceTime calls, regardless of their data plan. This means that all Sprint Unlimited customers (and every Verizon customer lucky enough to still be on an unlimited plan) will be able to take advantage of Apple's newest video conferencing feature.
This should have been enough to encourage AT&T to reverse its decision, but the company has yet to do so. As a result, three consumer groups are making a formal complaint to the Federal Communications Commission.
Public Knowledge, an organization that aims to preserve the "openness of the Internet" and protect the "rights of consumers to use innovative technology lawfully," has released a statement addressing the issue. "AT&T is trying to engage in exactly the kind of 'double-dipping' that the Open Internet rules were [meant] to prohibit, to get people to buy voice minutes and text plans they don't need, and to discourage people from using apps it doesn't approve of," said John Bergmayer, a senior attorney with the group.
Free Press, an organization that said it is "building a powerful nationwide movement to change media and technology policies, promote the public interest and strengthen democracy," published a list of facts surrounding AT&T's actions. Most notably, Free Press said that if real competition existed within the cellular industry, "AT&T would never do this."
New America Foundation, a non-profit, non-partisan public policy institute, plans to file a complaint with Free Press and Public Knowledge.
Follow me @LouisBedigianBZ
Posted-In: Apple AT&T FaceTime Free Press iPhoneNews Legal Tech Best of Benzinga
View Comments and Join the Discussion!