AMD's CFO Siefert Resigns; Stock Plummets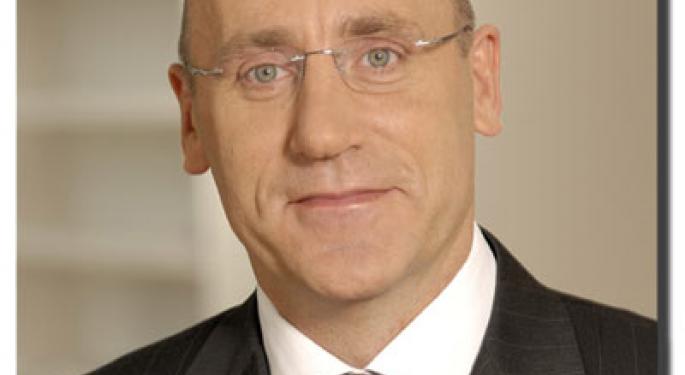 When a company's CFO abruptly resigns, investors tend to get nervous and oftentimes they sell first, and ask questions later. This predictable reaction can be seen on Tuesday in shares of Advanced Micro Devices (NYSE: AMD) which were down around 9 percent during mid-day trading to $3.66 after the semiconductor company's CFO Thomas Seifert resigned to "pursue other opportunities."
The company announced that Devinder Kumar, senior vice president and corporate controller, will serve as interim CFO while AMD looks for a permanent replacement.
Seifert will remain with the company until September 28 to assist with the transition process. He was only with AMD for three years.
While the company stressed that Seifert's exit was not based on any disagreement's over accounting practices or financial statement disclosures, investors are exercising caution in the wake of the announcement.
Previously, Seifert had served as an interim CEO at AMD for around nine months after former CEO Dirk Meyer left the chip company. He was thought to be a strong candidate to permanently replace Meyer, but the company's board instead named Lenovo President Rory Read as CEO in August 2011.
It seems likely that corporate politics and the decision not to name Seifert CEO may have played into his decision to leave AMD.
According to Reuters data, the 48-year-old Seifert earned just under $4 million in compensation from AMD last year.
Despite AMD"s position as a major player in the global semiconductor business, its operating results have been persistently poor in recent years. During the tech bubble at the beginning of the last decade, the stock briefly traded over $40.00. The shares once again briefly touched the $40.00 level as recently as February 2006, but it has been all down hill since.
Over the last 5 years, AMD has registered a decline of around 71 percent, and the shares have plunged 49 percent over the last year all the way down to current levels just under $3.70. In the wake of today's announcement and subsequent stock price decline, AMD is trading near the bottom of its 52-week range of $3.43 to $8.35. The company's market cap has dwindled down to $2.59 billion as it continues to struggle to keep up with competitors such as Intel (NASDAQ: INTC) in the rapidly evolving chip space.
Posted-In: News Management Intraday Update Movers Tech Best of Benzinga
View Comments and Join the Discussion!