This Could be Apple's Answer to Microsoft's Surface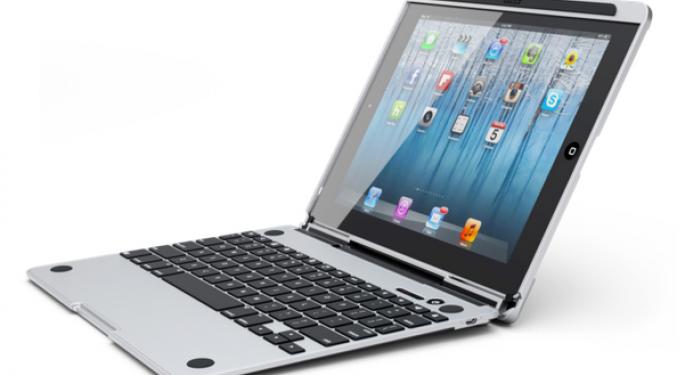 Apple (NASDAQ: AAPL) currently leads the tablet industry by commanding 69 percent of the worldwide market. With a new add-on from Crux, Apple could have a device that would be unstoppable.
Pictured to your left (and more below), the awkwardly titled CruxSKUNK is a handy, lightweight contraption that locks an iPad into place and turns it into the ultimate wannabe laptop.
With an Apple-inspired keyboard, CruxSKUNK looks like it could have rolled off a Foxconn assembly line. At first glance, consumers could easily mistake it for a MacBook Air or a MacBook Pro. Crux even included the familiar pause/play, forward, backward, and volume keys. It is not exactly like Apple's own devices (it is a bit smaller and not quite as sleek), but it is close enough to fool the average onlooker.
On its Kickstarter page for the CruxSKUNK, Crux said that it plans to have its first production samples "coming off of the production line in the middle of October."
"Once all of the samples and components check out we'll begin full production late October," the company wrote. "The various parts will be manufactured and assembled in China. In fact, we already have built molds for and are currently manufacturing the various thermoplastic hardware parts for the CruxSKUNK."
Crux designed its keyboard attachment to be compatible with all versions of the iPad 2 and third-generation iPad. The add-on will ship with a leather case (for holding both the iPad and the keyboard) and a USB cable to charge the keyboard, which contains its own battery.
If the Kickstarter demo video is accurate, this will prove to be a much better keyboard than any of the existing contraptions.
More significantly, it could reduce the relevancy of the inspired keyboard case that Microsoft (NASDAQ: MSFT) built for its first tablet, Surface.
Not much is known about Surface, but the keyboard (which comes in two varieties -- one with a touch-sensitive surface, another with actual keys) has received a lot of hype since the device was unveiled. Coincidence or not, Sony (NYSE: SNE) immediately followed suit with a new tablet and a keyboard case of its own.
That said, the iPad is still one of the most expensive tablets on the market. This could give Microsoft an advantage if charges $300 less for Surface.
Long-term, CruxSKUNK could pose a much greater threat to Intel's (NASDAQ: INTC) Ultrabook initiative. Intel aims to build thinner, faster, and more power-efficient chips that can be used by Dell (NASDAQ: DELL), Hewlett-Packard (NYSE: HPQ), and other tech manufacturers.
Ultrabooks tend to retail for only a few hundred less than a MacBook Air, but Intel hopes to get the price down to $700 for entry-level units. Even then, a CruxSKUNK (which will apparently retail for $175) and a standard iPad would still be cheaper than any Ultrabook -- and come packaged with a spectacular touch screen. Consumers will not find a comparable Ultrabook for less than a grand.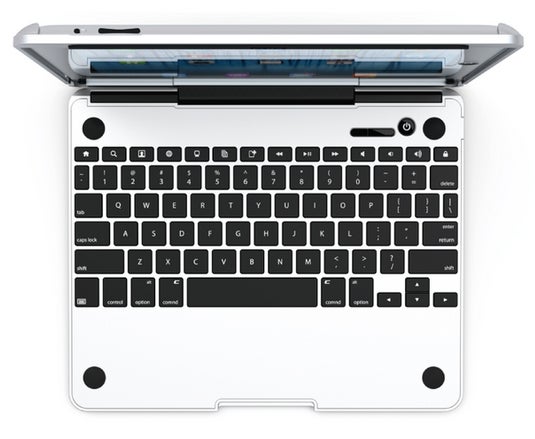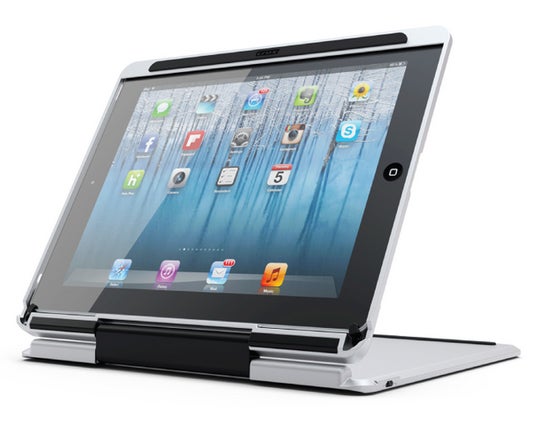 Thus far, the CruxSKUNK has earned $183,816 on Kickstarter -- more than double the money it was seeking.
Follow me @LouisBedigianBZ
Posted-In: Apple Crux CruxSKUNK iPad Sony SurfaceNews Tech Best of Benzinga
View Comments and Join the Discussion!