Amazon Ends Apple's Monopoly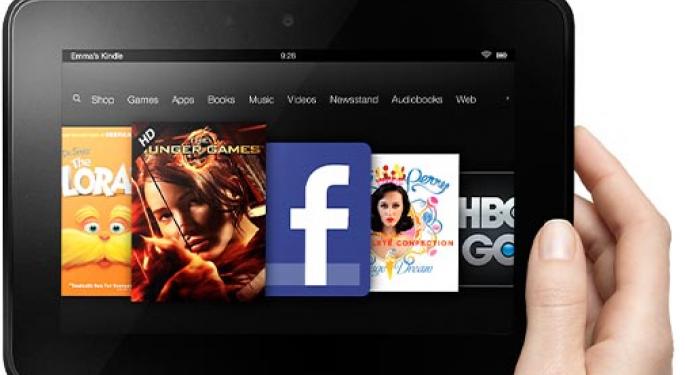 Amazon (NASDAQ: AMZN) has dropped a massive bomb on a certain company in Cupertino, California.
The online retail giant unveiled four new Kindle Fire tablets, all of which pose a unique threat to Apple's (NASDAQ: AAPL) dominance in the tablet market.
For $159, consumers can now purchase a seven-inch Kindle Fire that is faster, features a stronger battery, and contains double the RAM of its predecessor. This is not only a problem for Google (NASDAQ: GOOG), which sells its seven-inch tablet, the Nexus 7, for $199. It is also a huge problem for Apple, which can no longer afford to charge $249 for a seven-inch iPad.
Amazon also announced an HD version of the seven-inch Kindle Fire, which will retail for $199. Both of the seven-inch tablets will ship on September 14.
On November 20, Amazon will release Apple's greatest nightmare yet: the $299 8.9-inch Kindle Fire HD. This meaty tablet comes equipped with a high-res display (1920x1200) and a Texas Instruments (NYSE: TXN) processor that reportedly outperforms NVIDIA's (NASDAQ: NVDA) Tegra 3 processor. Amazon claims that its dual-band antenna system (2.4 GHz and 5.0 GHz frequencies) and MIMO (multiple-input and multiple-output) technology will allow the $299 model to have the fastest Wi-Fi of any tablet. With transfers up to 31 Mbps, Amazon claims that the device will be 41 percent faster than the third-generation iPad, and 54 percent faster than the Nexus 7.
This is the beginning of Apple's problems -- and, most notably, the end of Apple's dominance in the tablet space. Amazon has not only undercut the iPad by $200, but it has also produced a tablet that might actually be better in some regards.
In addition to the faster Wi-Fi, the Kindle Fire HD will support a new feature called Whispersync for Voice, which syncs a standard Kindle book with an audio book, allowing users to read and listen simultaneously. Amazon refers to this as "Immersion Reading."
With Whispersync for Games, users will never have to start over because they purchased a new Kindle or had to reinstall the game. All of the game progress will be stored in the cloud. (If only the cloud was a foolproof way to store data…)
Amazon also unveiled X-Ray for Movies, which allows users to touch an actor (while watching a movie or TV show) and gain info from the Internet Movie Database. X-Ray for Textbooks allows users to locate all of the places that a term is mentioned and view any related YouTube and/or Wikipedia pages.
Kindle Fire HD will come with all-new applications for e-mail, Facebook (NASDAQ: FB), and Skype, the latter of which will take advantage of the device's front-facing camera.
Parents will appreciate the Time Limits feature, which allows them to specify how long their kids can read, watch videos, and use apps. This feature is somewhat unique for its presentation -- when Time Limits mode is turned on, the background turns to a bright blue that is easy to see when peaking over a child's shoulder.
Amazon is also selling a 4G LTE model for $499, undercutting the cheapest 4G iPad by $129. With the Kindle Fire HD 4G LTE, users can subscribe to a new service that provides them with 250MB of data (per month), 20GB of cloud storage, and a $10 Amazon Appstore Credit for $49.99 per year. Comparatively, AT&T (NYSE: T) charges 14.99 per month for 250MB of iPad data.
All this amounts to one very big headache for Apple, which will no longer hold an easy monopoly. If the old Kindle Fire could obtain 22 percent of the tablet market, one can only imagine how greatly Amazon's new tablets will impact Apple's bottom line.
Follow me @LouisBedigianBZ
Posted-In: Amazon Apple iPad Kindle Fire Kindle Fire HDNews Success Stories Tech Best of Benzinga
View Comments and Join the Discussion!