How Microsoft Can Sell 400 Million Windows 8 Devices in 2013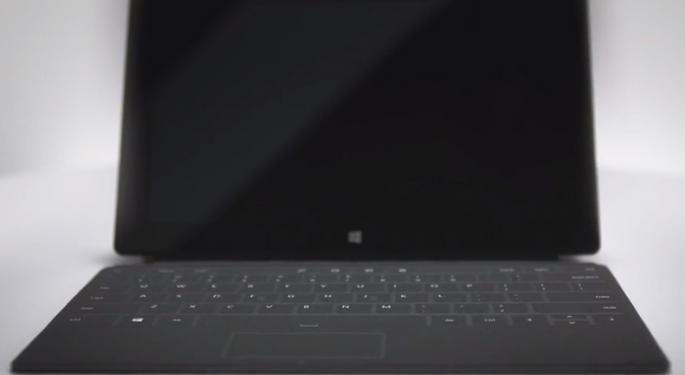 Microsoft (NASDAQ: MSFT) chief executive Steve Ballmer recently estimated that there will be a combined total of 400 million Windows 8 and Windows Phone 8 devices produced in 2013.
Ballmer arrived at that number by citing the Lumia 920 and Lumia 820 from Nokia (NYSE: NOK), Samsung's new Windows Phone 8 devices, and Microsoft's own tablet, Surface.
But even if Surface proves to be a huge success and surpasses Ballmer's conservative sales estimate, it might seem impossible for Microsoft to produce such a large number of Windows 8 devices in the coming year.
This goal is not out of reach, however. In fact, there are several ways that Microsoft can accomplish this task.
1. Persuade People to Upgrade Quickly
In December 2011, Ted Dworkin, Partner Program Manager for the Windows Store, spoke about the millions of upgrade opportunities that will accompany the Windows 8 launch.
"We've just passed the 500 million licenses sold mark for Windows 7, which represents half a billion PCs that could be upgraded to Windows 8 on the day it ships," he wrote in a blog post. "That represents the single biggest platform opportunity available to developers."
As of June 2012, Microsoft had sold more than 600 million Windows 7 licenses.
At that rate, there could easily be 650 million Windows 7 users by the time Windows 8 arrives, further increasing the number of consumers who could upgrade.
However, many consumers and businesses that choose to upgrade will not simply purchase a boxed or digital copy of Windows 8 -- they will purchase entirely new devices. In doing so, they will help Microsoft achieve its goal.
2. Maintain Worldwide PC Shipment Growth
In 2011, more than 352 million notebooks, netbooks, and desktop PCs were shipped worldwide from Hewlett-Packard (NYSE: HPQ), Lenovo, Dell (NASDAQ: DELL), Acer, Asus, and other computer manufacturers. That is a slight increase over the 350.9 million computers that were shipped in 2010.
Despite the overall increase, PC shipments declined 1.4 percent in the fourth quarter. IDC estimates that PC shipments will continue to decline in mature markets while rising worldwide, bringing total shipments to 367.2 million in 2012.
3. Maintain Worldwide Windows Growth
Windows 8 may be weeks away from release, but that will not stop Microsoft from selling a record-breaking number of Windows 7 devices in 2012. In May, Ballmer told Bloomberg that 350 million Windows 7 devices would be shipped by the year's end.
To achieve its goal for 2013, Microsoft would have to increase Windows' growth by 15 percent. With a growing number of Windows 8 and Windows Phone 8 devices on the way, that should not be too difficult.
4. Leverage the Power of Windows Phone
Worldwide mobile phone shipments are expected to exceed 1.5 billion in 2012, with roughly 400 million units shipping each quarter. This figure includes all mobile phones, not just smartphones.
During the second quarter, the Windows Phone platform commanded 3.2 percent of the global smartphone market. That amounts to just 5.1 million Windows Phones. However, it also represents an increase of 277.3 percent over the second-quarter of 2011.
If that level of growth continues, Windows Phone 8 could be huge.
5. Attach the Windows Brand to Xbox 720
Let's be honest: Xbox 360 is already a "Windows" device. It may be a game console designed for home entertainment, but its software has been heavily influenced by Windows.
The third-generation Xbox is expected to be released in 2013. It is safe to assume that a large number of the more than 60 million Xbox 360 users will buy the new console at launch. In doing so, Microsoft could get even closer to achieving its goal of producing 400 million Windows 8 devices in 2013.
Follow me @LouisBedigianBZ
View Comments and Join the Discussion!
Posted-In: Microsoft Nokia Steve Ballmer Surface Windows 8News Success Stories Tech Best of Benzinga