Nokia Wants to Conquer Apple by Changing Everything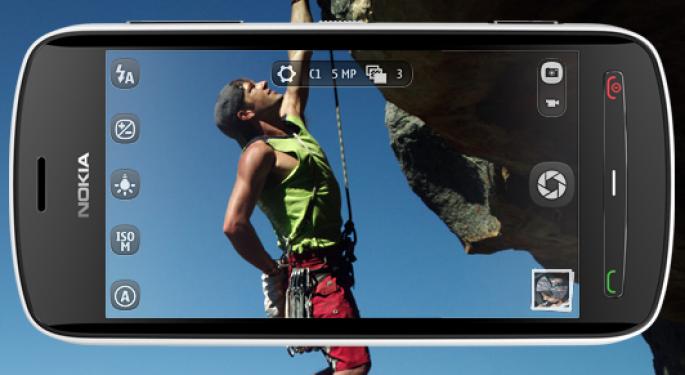 Nokia (NYSE: NOK) has published a teaser video on YouTube announcing that "Things are about to change on 5 September 2012."
The company is holding a massive press event on September 5, just one week ahead of Apple's (NASDAQ: AAPL) long-awaited fall conference. During Apple's event, the tech giant is expected to unveil the iPhone 5.
The video shows a woman in a red dress who is riding a bike along the road of what appears to be a shipyard. Boats, water and large containers from Transmar (a shipping company) can be seen in the background.
During the video, the woman smiles, plays with her hair, and waves at the camera, almost as if she is flirting with the viewer. If there any clues to be found within the video they must be very well hidden because the choppy camera movement and unusual backdrop do not appear to reveal anything.
Frederick Edwards, JimmyZeroL, and other YouTube users assume that the video is meant to tease a Windows Phone 8 device that features the innovative PureView technology, which uses a 41-megapixel lens to produce a 3X digital zoom. PureView differs from other cameras by allowing users to zoom without diminishing the quality of their photos.
By bringing this technology to Windows Phone 8, Microsoft (NASDAQ: MSFT) and Nokia would greatly benefit. First, this would give the Windows maker a powerful feature that cannot be found on any Android or iOS devices. Second, it would help Nokia expand the PureView brand, which is popular in the tech community (even Siri is a fan) but has yet to receive worldwide notoriety.
Nokia may also be using this teaser to promote a new Windows 8 tablet. While the company has not confirmed that it is developing a tablet for the Windows platform (or any other platform for that matter), the company has been rumored to be building an iPad-killer since March -- the same month that the third-generation iPad was released.
It is also possible that the teaser has nothing to do with smartphones or tablets. While it is unlikely that the company is developing its own version of Google (NASDAQ: GOOG) Glasses (as one YouTube commenter speculated), there is a chance that Nokia could be working on a device in an entirely different category.
Follow me @LouisBedigianBZ
Posted-In: Google Nokia PureView YouTubeNews Rumors Tech Best of Benzinga
View Comments and Join the Discussion!