Health Care REIT Buys Sunrise Senior Living, Investors Flock to Senior Living Stocks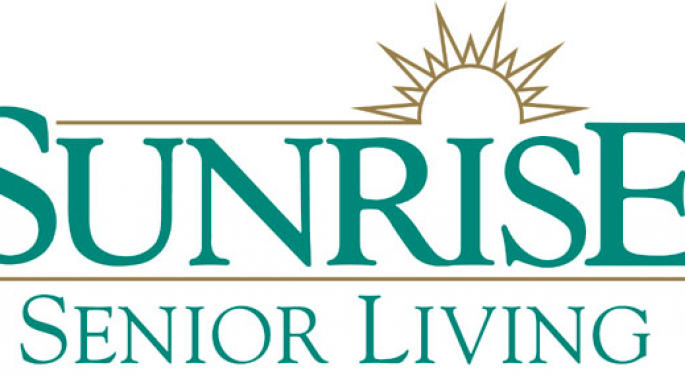 Sunrise Senior Living (NYSE: SRZ) announced that it has entered into a definitive agreement to be acquired by Health Care REIT (NYSE: HCN). Existing shareholders will receive $14.50 per share -- or a 62.4 percent premium over Sunrise Senior Living's August 21 closing share price.
Health Care REIT said that the purchase price reflects a real estate value of approximately $1.9 billion, of which approximately $950 million will be paid in cash and the balance through the assumption of debt at an average interest rate of approximately 4.9%.
"This acquisition powerfully advances our strategic vision: own the highest quality, private pay seniors housing communities in strong, growing, affluent markets and align with experienced, dynamic management teams," said Health Care REIT Chief Executive George Chapman.
The Toledo, Ohio based REIT invests across a full spectrum of health care and senior living real estate. The company provides property management and development capabilities as part of its full service platform. Health Care REIT has three capital programs that include acquisitions, development of facilities through lease arrangements and joint ventures.
Sunrise Senior Living is a provider of senior living services throughout the United States, Canada and United Kingdom. The McLean, Virginia based company operates 307 communities, including 269 in the United States. The company employs a staff of over 31,500.
For investors, the senior health care industry has been a boon lately, primarily thanks to the Supreme Court's decision to uphold the individual mandate central to Obama's healthcare initiative. Healthcare providers have been swooping up smaller insurers to acquire their Medicare and Medicaid programs for the elderly. On August 20, Aetna (NYSE: AET) paid $5.7 billion to acquire Coventry Health Care (NYSE: CVN) and last month and WellPoint (NYSE: WLP) bought Medicaid specialist Amerigroup (NYSE: AGP) for $4.9 billion in cash.
The senior living stocks should continue to perform well as companies continue to look to add Medicaid and Medicare related programs to their portfolios. Companies that should get particular attention are, Five Star Quality Care Inc. (NYSE: FVE), (NYSE: SKH), Capital Senior Living Corp. (NYSE: CSU), Kindred Healthcare Inc. (NYSE: KND), Brookdale Senior Living Inc. (NYSE: BKD), Assisted Living Concepts Inc. (NYSE: ALC), and Emeritus Corp. (NYSE: ESC). The entire sector is trading higher by an average of 5 percent in lieu of the Sunrise Senior Living deal.
The healthcare REITs may also prosper from Obamacare. Some of the more widely held REITs in the senior sector are Omega Health Investors (NYSE: OMI), HCP (NYSE: HCP), Senior Housing Property Trust (NYSE: SNH) and Ventas (NYSE: VTR).
Look for the senior sector to continue to outperform the overall market through the election in November, but be aware if Romney takes the White House, all bets are off.
Back in June Romney said, "What the Court did not do on its last day in session, "I will do on my first day if elected President of the United States. And that is I will act to repeal Obamacare."
Posted-In: News Financing Management M&A Hot Best of Benzinga
View Comments and Join the Discussion!