Nuance Steals iPhone 5 Hype with Nina, the Ultimate Siri Clone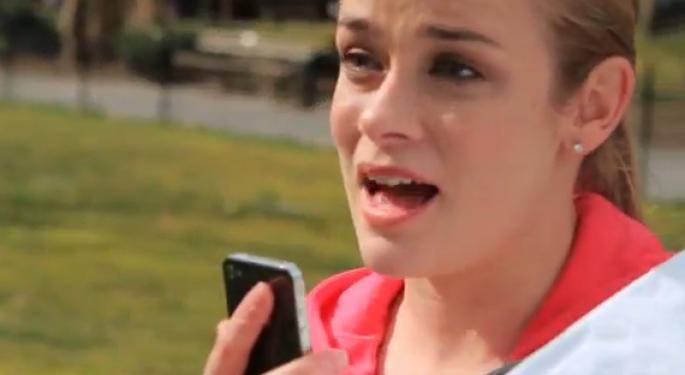 Nuance Communications (NASDAQ: NUAN) has pulled the curtain back on Nina, a virtual assistant for mobile customer service applications. Designed for both Apple's (NASDAQ: AAPL) iOS and Google's (NASDAQ: GOOG) Android mobile operating system, Nina is being referred to as Siri's cousin for apps. Those who take a closer look, however, may see something far more powerful -- and something far more threatening to Apple's bottom line.
It is no secret that Siri helped Apple sell millions of iPhones after the iPhone 4S was released. Without it, people may have waited for a more significant reason to upgrade. Instead, they moved from the iPhone 3G and iPhone 4 right to the iPhone 4S. If the demand for the iPhone 5 is any indication, Apple fans are prepared to upgrade once more.
Now that Siri is approaching its first birthday, however, Apple will no longer be able to use it or other familiar marketing strategies to inspire consumer purchases.
Apple's thunder could be further reduced by Nuance's newest technology. While the company is not marketing Nina directly to consumers, the features are very consumer-friendly.
Nuance published a new video on YouTube to demonstrate Nina's most promising features, which include password entry. The user can literally say, "My voice is my password," to access sensitive information.
During the video, Nuance also demonstrated a scenario in which a woman asked when her Visa (NYSE: V) bill was due, and how much she spent at Petco last week. Nina understood everything she said and responded instantly with that information.
In another instance, a woman simply asked, "Can I get on an earlier flight to Boston?" Nina replied, "Yes, there's space available on Flight 1215 departing at 2:45." The woman told Nina to book it and closed her phone.
These features are not light-years ahead of what Siri attempted to do, but they are a bit more useful than the silly Q&A sessions that fueled the Siri hype machine.
Even if Apple releases a new, more powerful version of Siri for the iPhone 5, Nina could still pose a threat. By allowing app makers to implement similar technology in their iOS and Android apps, Nuance could diminish the value of Siri's technology, which was popular as an iPhone 4S exclusive.
Follow me @LouisBedigianBZ
Posted-In: Apple Google iPhone 4S Nina NuanceNews Tech Best of Benzinga
View Comments and Join the Discussion!