Ford Electric Car Sales Disappoint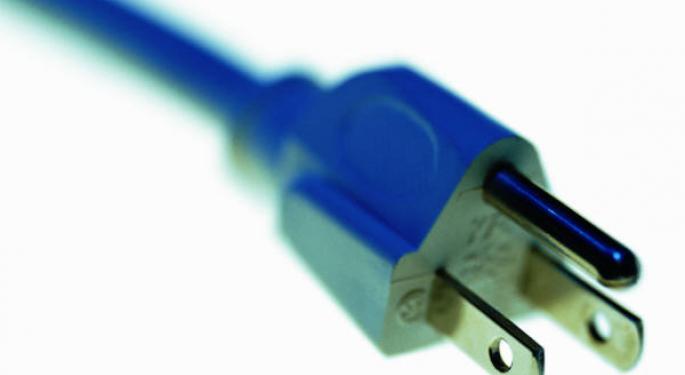 Ford Motor Company (NYSE: F) sold a mere 38 electric cars in July, according to the Detroit News. The Focus EV may be Ford's worst selling car since the Edsel.
The automaker continues to struggle in gaining a foothold in the electric car market. Over the past seven months, Ford has only managed to sell 121 Focus EVs, reported the Detroit News. By comparison, competitor General Motors (NYSE: GM) sold 10,666 Chevy Volts for a similar seven month period.
President Obama announced a goal of 1 million electric cars on the road by 2015. His administration has allocated $2.4 billion of stimulus money to achieve that goal. However, in its current form the electric car has not been embraced by the American public.
The Nissan Leaf struggled in July, selling only 395, down 58 percent year-over-year, said the company to the Detroit News. For the year, 3,543 Leafs had been sold, down 26 percent from 2011.
Toyota Motor Corp. (NYSE: TM) faired slightly better than Nissan, selling 688 Prius electric vehicles in July and 5,035 year to date.
Compared to the overall U.S. vehicle market, the EV share is quite small. U.S. car sales for 2012 are estimated at 14 million units. July posted the slowest month of the year with an estimated 1.1 million cars sold. Analysts blamed the stubborn unemployment picture and confusion towards government policy towards tax cuts and spending.
Ford has only offered the Focus EV in New York, New Jersey and California. Wesley Sherwood, a Ford spokesperson, said in March that the company plans to expand EV sales to 16 other markets, reported AutoBlogGreen.
Sherwood also told AutoBlogGreen. "This is new technology, and it takes time to take hold." He added, "We continue to expect sales of all-electric to be small even when we ramp up retail production."
But just how small is small? Ford built 121 Focus EVs in July and now has assembled 884 this year, up from 763 through the end of June, according to the Detroit News.
Besides a contracting economy and renewed fears of a double dip, the EV market has other headwinds. Electric vehicles come with a hefty price tag, an inability travel far and a minimum of eight hours to recharge.
Posted-In: News Short Ideas Offerings Tech Trading Ideas
View Comments and Join the Discussion!