Apple Gains Share In Slow-Growing Smartphone Market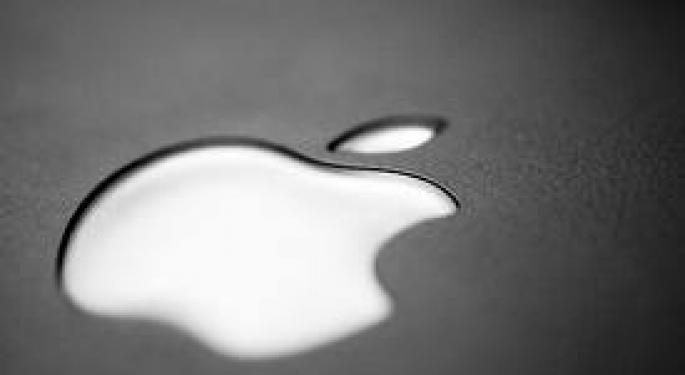 Apple (NASDAQ: AAPL) gained the most U.S. smartphone market share in the second quarter, making strides against category leader Google according to a report from comScore on Wednesday.
There are now 110 million U.S. residents using smartphones, up 4 percent from last year based on the latest comScore data. Nearly half of the 234 million mobile device users in the U.S. now have a smartphone.
Only a 4 percent sequential growth rate, however, is among the slowest recorded to-date in the U.S. That may suggest that most U.S. consumers who want a smartphone now have one. It may also reflect economic worries holding back purchasing decisions.
In either case, there is now a premium on smartphone market share gains in future quarters, and on new smartphone product releases, the biggest by far being Apple's planned iPhone 5.
Bloomberg News reported Tuesday that Apple is slated to release the newest iPhone on Sept. 12.
The latest from the Wall Street Journal's AllThingsD said that those reports are wrong and that the device will make its market debut in October.
Apple trails only the Google Android platform in the overall U.S. smartphone market. Google (NASDAQ: GOOG) kept its lead with 51.6 percent of the market, up 0.6 basis points from the previous quarter. Apple improved its share 1.7 points to 32.4 percent.
The comScore data jibes with research from Strategy Analytics earlier this week that suggested the iPhone gained at Android expense. The Strategy Analytics analysts said that Android may be hitting peak share.
Research in Motion (NASDAQ: RIMM) continued to lag Google and Apple with 10.7 percent of the overall smartphone market, down from 12.3 percent in the first quarter.
Microsoft (NASDAQ: MSFT) and Symbian rounded out the top five, with 3.8 and 0.9 percent of the overall market respectively; both posted slight share losses since the March period.
Google, Samsung and Apple continued to dominate the overall mobile phone market, collectively controlling about half the U.S. market. Samsung stayed No. 1 with 25.6 percent of all mobile subscribers, and LG Electronics garnered 18.8 percent.
Both lost overall mobile share to Apple, with 15.4 percent of the total market, up 1.4 basis points from the previous quarter.
View Comments and Join the Discussion!
Posted-In: AllThingsD comScore LG Electronics Strategy Analytics SymbianNews Hot Tech Best of Benzinga