China Tries Again With Big North American Energy Buy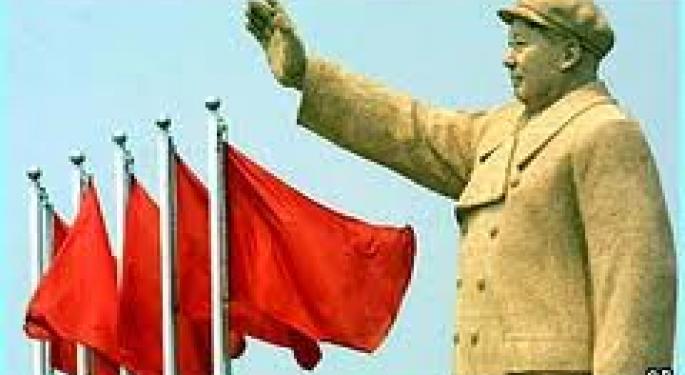 Cnooc Ltd is offering $15.1 billion in cash to buy Canadian oil sands giant Nexen (NYSE: NXY) – a deal that may test nationalist sentiment throughout North America.
It's the largest attempted buy of a North American energy company since Cnooc tried an $18.5 billion takeout of U.S. oil and gas company Unocal in 2005 – one that met with backlash from U.S. politicians amid worries about national interest.
Nexen also has assets in the Gulf of Mexico.
State-owned Cnooc is offering a 61 percent premium based on Nexen's last closing price. If completed, it would mark the largest foreign acquisition every by a Chinese company.
The premium may also draw attention to other Canadian energy companies with international assets, including Talisman Energy (NYSE: TLM), up 8 percent in premarket trading, and possibly Canadian Natural Resources (CNQ), which also is a large oil sands play.
China first made a $120 million investment for a stake in a small Canadian oil sands company in 2005, then made a $2 billion acquisition of Opti Canada in November.
The offer for Nexen, however, is more than seven times the size of any past Cnooc investment in North America.
Of note, China has blocked foreign investments in the past, most recently in 2010 when it stopped BHP Billion's (NYSE: BHP) $39 billion hostile takeover of Canadian fertilizer producer Potash (NYSE: POT).
The Nexen deal does have several built-in features to potentially soothe worried regulators. Also, Cnooc plans to retain Nexen's management team, and to keep Calgary as the company's North and Central American headquarters.
Posted-In: News M&A Hot Best of Benzinga
View Comments and Join the Discussion!