A Bullish Play on Monster Beverage with Options
Monster Beverage (NASDAQ: MNST) will be listed on the S&P 500 Index starting Thursday, June 28, replacing Sara Lee (NYSE: SLE).
There are some good reasons to like Monster Beverage. The company has consistently introduced new products to the market. Net income for the first quarter of 2012 increased 38.3% to $76.1 million, from $55.0 million in the same quarter of last year. For the past five years, the company has increased both its sales and gross profit. Its stock has appreciated significantly as a result of these improving fundamentals. Moreover, rising expectations from investors have resulted in significant multiple expansion in the stock. Investors who have missed out on the stock's historic ride could still make a safe, bullish bet using options.
Monster might be expected to appreciate for several reasons. For one, the company remains a potential buyout candidate, and in the past few months there has been speculation that a larger beverage company will take it over. The most notable candidate mentioned is Coca-Cola (NYSE: KO). However, there are several other potential buyers, including PepsiCo (NYSE: PEP), which has its own energy drink line—AMP. Monster, though, has higher margins for its products. A deal could improve several operating metrics for Pepsi.
Anheuser-Busch InBev (NYSE: BUD) also may consider acquiring Monster Beverage. Anheuser-Busch and Coca-Cola are Monster's two main distributors. Anheuser-Busch also sells some of Monster's products.
Rumors of a buyout potentially could send the stock to new highs.
Using options, interested traders can make bullish bets with less risk. Consider using a call backspread (reverse call ratio spread) to implement a bullish bet on the stock. A call backspread is constructed by selling one in-the-money call option and buying two out-of-the-money call options. This strategy allows traders to reap the rewards resulting from upside price action while potentially preventing loses from a sharp decline. The main risk inherent in the strategy is that loses will be incurred if the stock remains within a confined price range. A generic profit/loss graph (see below) demonstrates how the strategy is profitable.
Traders who are bullish on Monster, currently trading near $72 per share, should buy and sell options expiring on September 22. Expiration occurs after Monster releases its quarterly results. Sell the call with a strike price of 62.5 for 13.05. Buy two call options with strike prices of 72.5 for 6.35. The entire transaction is a net credit of 0.35.
The max loss is $9.65 (the difference in strike prices less the initial credit) and this occurs if at expiration the stock is at $72.50 per share. The strategy provides much downside protection in case Monster reports a bad quarter on August 1, 2012. For example, if at expiration the stock trades below $62.85, the strategy is actually slightly profitable. To profit from upside, Monster needs to reach $82.15. A small loss is incurred if the stock is near but does not break $82.15. Volatility works in our favor. Any increase in implied volatility will make the position more profitable prior to expiration.
The strategy significantly reduces downside risk. This is important considering Monster is a growth stock exhibiting heavy upward momentum. The company is exposed to changes in the prices of raw materials and subject to strict government regulation. An earnings miss on August 1 could cause the stock to trade at a significant discount from its current price.
And traders may want to take some caution with Monster. The stock has run up tremendously in the past few weeks and could be poised for a pullback.
Stock chart: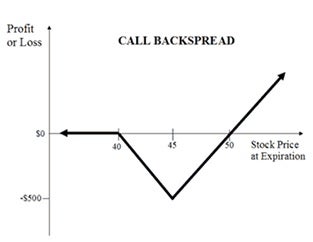 View Comments and Join the Discussion!
Posted-In: Anheuser-Busch Anheuser-Busch InBev Coca-cola Monster Beverage pepsicoNews Rumors Options Best of Benzinga