CEO Roundup: the Good, the Bad, and the Ugly (JPM, WFC, FB, TRW, BRK-A, BRK-B, AAPL, NDAQ)
Recently, we have seen a lot of infamous CEO's lose their luster or some thrust into the spotlight and their decisions being questioned. Facebook (NASDAQ: FB) CEO Mark Zuckerberg is being questioned for decisions relating to the sale of more shares than planned in the IPO. Jamie Dimon's stellar track record of risk management at JP Morgan Chase (NYSE: JPM) is being called into check after the massive trading/hedging loss that the bank may still not have yet unwound completely. Meanwhile, some CEO's have quietly been doing great jobs running five-star businesses and deserve to be thrust into the spotlight on the same pedestal as these others.
The Fallen: Warren Buffett, Jamie Dimon, and Bob Greifeld. These three have recently been thrust into the limelight for mistakes or just poor performance. Berkshire Hathaway (NYSE: BRK.A) (NYSE: BRK.B), after a serious of small, lackluster purchases, has really gone nowhere in the past two years. The B shares have floated around $80 over the course of that period, even while the company continues to deliver. One has to wonder if the Oracle of Omaha has lost his luster, and I believe he has. He doesn't control as much of the business as he used to and it may be in his and shareholders' best interests to step down into a smaller role and let investors see the future. Supposedly, Berkshire has picked a successor to the old man, but that still has not been made public. It seems as though Mr. Buffetts rein as a premier CEO has deteriorated over the past few years, and he is now one of the fallen.
Jamie Dimon was once respected as the best risk manager in the world, able to steer numerous financial institutions, including his current employer JP Morgan Chase, through financial crises seemingly unscathed. Well, throw that out the door because the $2 billion trading loss from a supposed hedge (we will truly find out if this was a hedge or just a bet gone wrong) has shown that even the best have their blemishes. JP Morgan's stock had a Jamie premium built into it, as investors and traders thought that, no matter what, Jamie would make it so that they were the last to go. Well, with the stock losing a third of its value since the loss was reported, this premium has been taken out. Mr. Dimon has fallen from the graces.
The last of the fallen is Bob Greifeld, CEO of the NASDAQ-OMX Group (NASDAQ: NDAQ). With the recent failure of the Facebook (NASDAQ: FB) IPO, the NASDAQ has been called out on its handling of the issue. The really messed up part of this whole fiasco is that the NASDAQ said that, had it known exactly what the problems were, it would have pulled the IPO. Translation: we should have pulled the deal and never taken it public. The fact is that Mr. Greifeld just hurt the NASDAQ's future, as the exchange's ability to attract high-profile, large offerings will be diminished. The only one that will benefit will be the NYSE (NYSE: NYX), for they will get the deals that the NASDAQ loses. Mr. Greifeld, you too have have entered the fallen group.
The Rising: John Plant and John Stumpf. These two CEO's are not on the front page of the Wall Street Journal, are not interviewed everyday on CNBC, and are not respected as much as they should be. Mr. Plant, CEO of TRW Holdings (NYSE: TRW), has done an unbelievable job at the Tier 1 supplier. TRW was the only major auto-parts supplier to not go bankrupt in 2009 and has worked out its over-leverage problem without bankruptcy. This company continues to grow, decrease its leverage, and deliver to shareholders, and other CEO's should look at Mr. Plant as a 5-Star example of where they should want to be.
Mr. Stumpf, CEO of Wells Fargo (NYSE: WFC), runs arguably the best managed financial institution in this country. Of all of the financials, Wells Fargo has the least capital markets exposure and has focused on its core business of consumer banking. Wells Fargo looks more like a regional bank on steroids than it does a diversified, large financial, and yet the company has sailed smoothly through the last few turbulent years. Mr. Stumpf, along with Mr. Plant, should be viewed much more highly by the public than they currently are.
The Peaking: Tim Cook and yes, Mark Zuckerberg. I will start with Mr. Zuckerberg, because I have a few bones to pick with this man. The young CEO of Facebook has obviously done a good job building a user interface that attracts tons of traffic. However, as a businessman, he's not so strong. First, it was his decision to increase the size of the public offering, which many point to as one of the reasons as to why the over-hyped IPO failed. Second, during his tenure as CEO, Facebook bought Instagram for $1 billion, which tells me that Facebook is ready to throw good money at bad to protect itself from any competition, as it is only successful as long as it is a fad. And lastly, within days of going public, HE TAKES HIS HONEYMOON. As a CEO of a newly public company, you should be working your butt off over the first few months, if not years, to deliver to your new shareholders, not relaxing on a beach with your new wife. Regardless of when the wedding took place, he should have acted more responsibly to his shareholders and postponed his honeymoon for a few days. Mr. Zuckerberg, I expect you and your hoodie to fall.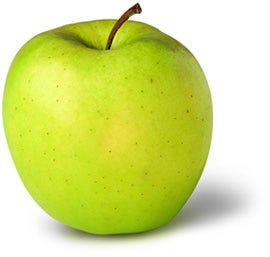 Lastly, I would like to call out Mr. Tim Cook, CEO of Apple (NASDAQ: AAPL). As talented of an individual as he is, he is no Steve Jobs. As great of a CEO as he may turn out to be, there are large questions hanging around the question of can he innovate in the ways that Steve Jobs was able? Steve Jobs was a visionary, a once in a generation mind that can never be replaced, and it just seems as though, with expectations for Apple to deliver and perform so high, that any slip up in company performance will be directly blamed on Mr. Cook not being able to innovate and drive the company forward. Mr. Cook, it may not be your fault, but you are no Steve Jobs and your fall will simply be a result of lofty expectations and failure to deliver.
Posted-In: News Management Best of Benzinga
View Comments and Join the Discussion!