What People Are Saying About McDonald's McBrunch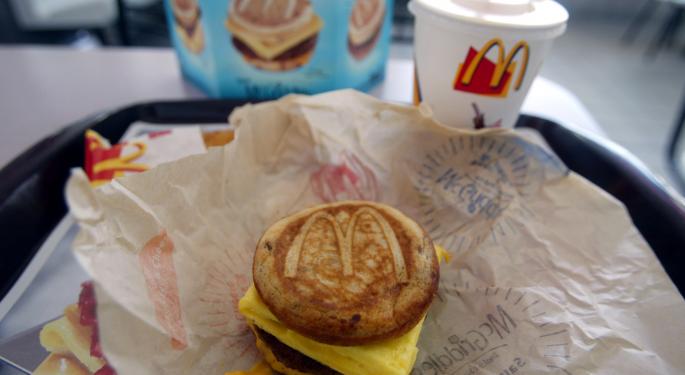 Can't get enough of McDonald's breakfast? Consumers might be in luck.
Last week, BurgerBusiness broke the news that McDonald's Corporation (NYSE: MCD) is seeking a trademark on the term "McBrunch."
Although the company won't provide any details of what the McBrunch might entail, many are speculating that could mean extended breakfast hours, introducing brunch-style menu items or creating a weekend-only event featuring a separate menu.
Naturally, fans and foodies alike took to social media to express their impressions of said McBrunch.
There were some who weren't really fans of the idea.
#McBrunch? How about McNo.

— Benjamin Nicholas (@BNicholas) September 11, 2014
You don't need #McBrunch @McDonalds just serve breakfast all day like people have been telling you for years. #obvious

— Sky Corgan (@SkyCorgan) September 10, 2014
.@McDonalds is trying to trademark #McBrunch. @BtchesWhoBrunch, a trademarked brand, will not be there @goingoutguide http://t.co/SjI1YPppVG

— Cori Sue Morris (@CoriSueMorris) September 13, 2014
Others were somewhat optimistic:
@theredrocket #McBrunch sounds amazing

— Tom Reynolds (@TwitchierFish) September 15, 2014
Who cares what Apple just announced, anymore? #McBrunch http://t.co/DKCuKYhy7Q

— Matt Huether (@_Matty_H_) September 13, 2014
While most had a very specific menu item suggestion:
Will I be able to enjoy #mcbrunch with a McMimosa?

— Steven David Kluber (@sdkluber) September 15, 2014
@PaulineChiou @AdamCNBC @CNBCWorld what's a #McBrunch without a McMimosa?!?

— Julia Wood (@JuliaCNBC) September 11, 2014
McDonald's is trying to trademark the term #McBrunch but that's a tough market for them, until they come out with the McBottomless mimosa

— Patrick Jones (@patrick_e_jones) September 11, 2014
"I hope they have McMimosas at #McBrunch " @IanTheAllen

— Devan Banks (@DEVANBANKS) September 11, 2014
Rumor has it that $MCD filed papers to trademark #McBrunch in July-- last ditch effort to attract #millenials? McMimosas, please.

— Nicole Lapin (@NicoleLapin) September 12, 2014
Disclosure: At the time of this writing, the author had no position in the equities mentioned in this report.
Posted-In: breakfast Brunch McDonald's social media curation trademarkMedia Best of Benzinga
View Comments and Join the Discussion!