Frontline Poised For a Comeback?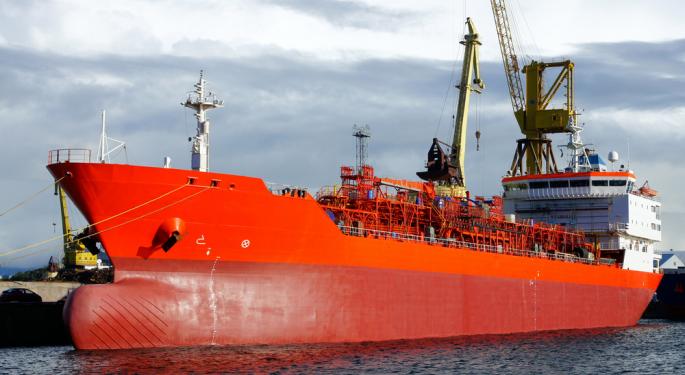 Frontline (NYSE: FRO) rose nearly 19 percent midway through trading Wednesday after a major competitor of the firm announced it would be going bankrupt.
Focused on the ownership and operation of oil and ore tankers, the company provides overseas shipping services for the energy industry through a series of subsidiaries. Based in Hamilton, Bermuda, the company primarily moves oil from the Middle East to the Far East, the Caribbean, Northern Europe, and the Louisiana Offshore Oil Port.
Contributing to Frontline's rally, a major competitor of company, Overseas Shipholding (NYSE: OSG), announced today that it would fall into bankruptcy. With over $226 million in cash and cash equivalents on its balance sheet as of June 30th, the company has withered down to a mere $34.93 million market cap, and will become the third largest company by value to declare bankruptcy this year.
Overseas Shipholding bankruptcy will clear the way for Frontline to take market share, and may even present an acquisition opportunity for the company should it decide to go on the offensive.
While the bankruptcy may be good news for Frontline, some investors seem to think otherwise. The current short percentage is resting at 19.9 percent, with the short ratio coming in at 13.60, most likely due to the company's -75 percent profit margin for the current fiscal year.
The company has had a rough time over the past year, falling over 15 percent, but the rally Wednesday displayed some renewed faith the company could recover. Sporting a smaller market cap of just under $300 million and a very low daily trade volume, this equity could be a speculative diamond in the rough for investors.
Shares of Frontline traded up 15.22 percent to $3.71 Wednesday.
Posted-In: Movers Trading Ideas Best of Benzinga
View Comments and Join the Discussion!