Benzinga Money is a reader-supported publication. We may earn a commission when you click on links in this article.
Learn more.
Want to jump straight to the answer? You can buy ALGO on Coinbase and Kraken.

Algorand
Major projects like Ethereum aren't the only names in the emerging world of decentralized finance. Additional projects like Algorand (ALGO) aim to improve upon current smart contract functionality, making it easier to implement the technology on a wider scale. Our guide to investing in Algorand will help you learn more about what makes this project unique and how you can invest today.
Brief History of Algorand
Alogrand is a proof-of-stake (PoS) blockchain protocol that aims to reduce potential security points of failure found in standard blockchain projects. Most notably, the Algorand network doesn't use forking to compensate for scalability issues — instead, its proprietary Pure PoS protocol to select users on a random secret basis to propose block changes. This means that users on the network will be able to influence the creation of a new block in proportion to the amount of stake they have in the current network.
The Algorand network's goal is to provide a scalable and secure blockchain platform that's faster and safer to implement on a wide-scale basis within the developing decentralized finance sphere.
Algorand was developed by MIT professor and Turing Award recipient Silvio Micali in June 2019. Today, Algorand is the 53rd largest cryptocurrency project when measured by total market capitalization, with a market cap of about $604 million and an average daily trading volume of about $287 million.
Step 1: Open an Online Account.
You'll need to open a brokerage account before you can buy and sell most types of crypto. A crypto brokerage account is an online account issued by a financial institution authorized to provide you with access to the cryptocurrency market. After opening your account, your broker will provide you with a trading platform that you can use to buy and sell cryptocurrencies.
There are plenty of cryptocurrency brokers to choose from, and the broker that you select will determine what types of accounts you can open, which assets you can buy and sell and any fees you'll pay when trading. If you aren't sure where to begin your search, consider a few of our favorite brokers below.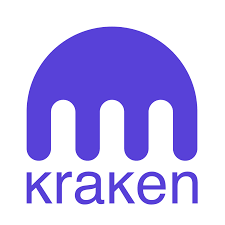 Best For
Crypto futures traders
Best For
Crypto futures traders
1 Minute Review
Kraken is a cryptocurrency that offers access to more than 50 supported coins and tokens, staking capabilities, futures trading and more. Kraken offers a variable maker-taker fee schedule, which often results in lower fees compared to flat-rate brokerages.
In addition to a wide range of crypto choices, Kraken offers customizable ordering platforms and mobile apps that you can use to fully refine your trading experience. There's plenty to love about trading on Kraken. It appeals to both seasoned professionals and new investors looking to learn more about the market.
Best For
Cryptocurrency investors looking for a wide selection of supported assets
Crypto futures traders
Beginner investors looking for maximum account security
Pros
Wide selection of supported tradable assets
Straightforward platform is easy for new users to master
24/7 customer service available via live chat
Cons
Maker-taker fee schedule may confuse some users
No option for phone or email customer service

Best For
Crypto Investing
Best For
Crypto Investing
1 Minute Review
Coinbase is one of the Internet's largest cryptocurrency trading platforms. From Bitcoin to Litecoin or Basic Attention Token to Chainlink, Coinbase makes it exceptionally simple to buy and sell major cryptocurrency pairs. 
You can even earn cryptocurrency rewards through Coinbase's unique Coinbase Earn feature. More advanced traders will love the Coinbase Pro platform, which offers more order types and enhanced functionality.
Though Coinbase doesn't offer the most affordable pricing or the lowest fees, its simple platform is easy enough for complete beginners to master in as little as a single trade.
Best For
New cryptocurrency traders
Cryptocurrency traders interested in major pairs
Cryptocurrency traders interested in a simple platform
Pros
Simple platform is easy to operate
Comprehensive mobile app mirrors desktop functionality
Coinbase Earn feature rewards you with crypto for learning about available coins
Cons
Higher fees than competitors
Step 2: Buy a Wallet (optional).
A cryptocurrency wallet is a private device or online account that helps you store your tokens and coins more securely. There are 2 primary types of cryptocurrency wallets: hardware wallets and software wallets. A hardware wallet is a USB-like device that stores your investments in offline "cold storage," while a software wallet is a computer or mobile application that stores your tokens online. Both types of wallets have their advantages — for example, hardware wallets provide you with the highest possible level of security, but software wallets accommodate more token types.
Let's take a look at a few of our favorite wallets that support Algorand below.
Best Hardware Wallet: Ledger Nano X
The Ledger Nano X is among the most popular and most secure options for Algorand hardware storage. The Ledger Nano X uses the highest possible security features, and you can add up to 100 unique applications onto a single device. The Nano X also seamlessly connects with the Ledger Live app, which allows you to track and manage your holdings in real-time. You can even connect directly with an exchange and send your coins back to your wallet without transferring back to a standard exchange like Coinbase.
Best Software Wallet: Algorand Wallet
The Algorand Wallet is Algorand's proprietary software wallet option, providing users with top-level security for their ALGO. The Algorand Wallet comes with a unique, streamlined setup that will provide you with your own set of keys in as little as a few minutes and that's easy enough for even those completely new to cryptocurrency to master. View your complete transaction history, send Algorand to your contacts and manage your account all from an intuitive and simple mobile platform. The wallet developers also collect no personal information when you open an account, which means this is an excellent choice for those concerned about data safety.
Step 3: Make your Purchase.
Once you've set up both your wallet and your brokerage account, you can buy Algorand. First, make sure that your account has full trading capabilities and is already funded with a linked bank account or credit card. You may need to provide your broker with some personal information and confirm that you own the payment method linked before you can access full trading capabilities.
From here, you'll open your trading platform and place a buy order for Algorand. Start by taking a look at how Algorand is moving today to determine a good buy signal. When you think you want to buy in, place a buy order using your broker's specific process. Depending on the broker you choose, you might have access to a variety of order types. Two of the most common types of orders include:
Market orders: A market order tells your broker that you want to buy a set number of ALGO at the current market price. Market orders are the order type most likely to be filled because they're executed immediately. You might end up paying more per coin than you see on your brokerage platform as market demand shifts.
Limit orders: A limit order tells your broker that you want to buy a set number of ALGO at or below a specific price. For example, you might set a limit order to buy 50 ALGO at a price of $0.50. If the broker can purchase ALGO at a price of $0.50 or less per coin, the order will be filled. If the price of ALGO rises above $0.50 per coin, your broker will stop filling the order. Limit orders give you more control over the price you'll pay but are less likely to be filled when compared to market orders.
If your order is able to be filled, you'll see your coins in your brokerage account. From here, you can transfer them to your wallet or hold them in your exchange for short-term trading. We don't recommend leaving your coins in an exchange wallet for more than 1 month, as this can leave you more vulnerable to hacks. If your broker cannot fill your order, they may cancel it by the end of the day.
Bonus Tip:
The Algorand Protocol has a number of practical use cases planned for implementation in 2021 and beyond. For example, cryptocurrency exchange platform Voyager plans to develop USDC payment rails on the Algorand Protocol, which will allow users to self-custodian their own USDC accounts. You can view a complete list of developing implementations through Algorand's website.
Trade or Sell Your Cryptocurrency
When your order is complete, your job as an investor really begins. Now, you'll decide how you want to earn a return on your initial Algorand investment. There are 2 major ways that investors see a return on their cryptocurrency investments:
Long-term investing: Many cryptocurrency investors take a long-term approach to investing, holding onto their coins and tokens for months or even years at a time before taking profits. In March 2020, for example, 1 Bitcoin was equal to about $6,500. In January 2021, 1 Bitcoin is now valued at more than $38,000 per coin! If you believe the price of Algorand will rise over the course of months, be sure to store your investment in a secure, private wallet.
Short-term day or swing trading: The cryptocurrency market is notoriously volatile, especially when it comes to short-term price movements of smaller crypto projects. Investors can capitalize on these short price movements by strategically converting their Algorand to a stablecoin like Tether when it's most advantageous. When you decide to take profits, you'll convert your stablecoin back to fiat currency and transfer it back to your bank account.
If you decide to become a short-term investor, it's important that you have a responsive, fast-trading platform. Consider a few of our favorite brokers below if you're looking for the most comprehensive trading experience.
Current Crypto Prices
Unlike the stock or bond market, the realm of cryptocurrency trading is always operating. You can invest at any time of day or night, which means that price movements are common. Understanding how the market is moving today can help you decide when to make your investment. Browse a few of today's top cryptocurrency movers below.
Adding Algorand to your Portfolio
Decentralized finance (DeFi) is currently among the largest implementations of cryptocurrency in the world. Adding complementing DeFi investments to your portfolio can help you diversify your investment in this emerging space and protect your initial capital. Be sure to explore projects like Chainlink, Ethereum and AAVE when completing your crypto portfolio.
Try Gemini
Gemini builds crypto products to help you buy, sell, and store your bitcoin and cryptocurrency. You can buy bitcoin and crypto instantly and access all the tools you need to understand the crypto market and start investing, all through one clear, attractive interface. Gemini Crypto Platform offers excellent account management options. You can manage your account at a glance, view your account balance 24-hour changes and percent changes. Get started with Gemini now.